Please select your state
so that we can show you the most relevant content.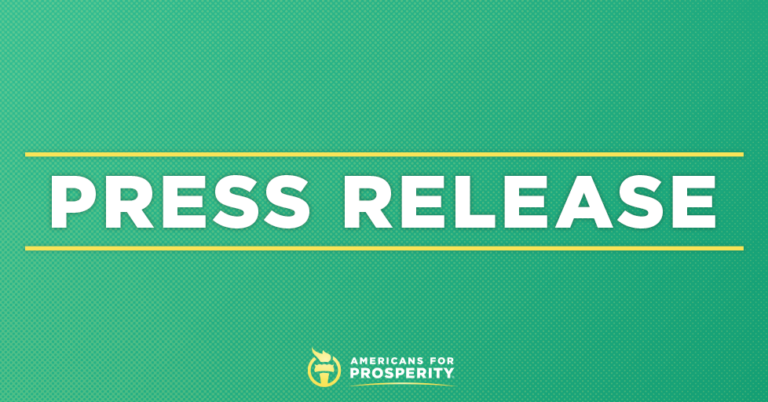 Americans for Prosperity-Kentucky to Lawmakers: NO Gas Tax Hike!
Grassroots activists come out swinging against 11th Hour proposal to raise gas tax
Frankfort considers slapping hardworking Kentuckians with nearly $300 Million Gas Tax Increase
FRANKFORT, KY – Americans for Prosperity-Kentucky (AFP-KY) today urged lawmakers to reject any proposal to raise the state gas tax burden on Kentuckians. House Bill 609 would raise the gas tax by a minimum of 10 cents and cost Kentucky drivers more than $250 million per year. The measure also includes a 13-cent hike on diesel, and fee increases for electric and hybrid vehicles.
"At a time when hardworking Kentuckians are just beginning to reap the benefits of federal tax reform, the last thing they need is to have the rug pulled out from under them with an outrageous gas tax hike," said AFP-KY State Director Andrew V. McNeill. "This unfair, unnecessary, regressive tax increase will hit working class Kentuckians worst and first as they drive to and from work every day.  Frankfort needs to realize that it does not have a revenue problem, it has a spending problem. There are legitimate ways to address issues with our state infrastructure, a gas tax hike is not one of them. Rather than causing Kentuckians more pain at the pump, lawmakers should be focused on meaningful reform, streamlining processes and rooting out waste, fraud and abuse."
McNeill also announced that AFP-KY's base of over 26,000 grassroots activists has been mobilized to encourage their elected officials to reject any gas tax hike this session. AFP-KY activists and volunteers have been making phone calls and sending emails since House Bill 609 was called in the House Appropriations & Revenue Committee this week.
© 2023 AMERICANS FOR PROSPERITY. ALL RIGHTS RESERVED. | PRIVACY POLICY