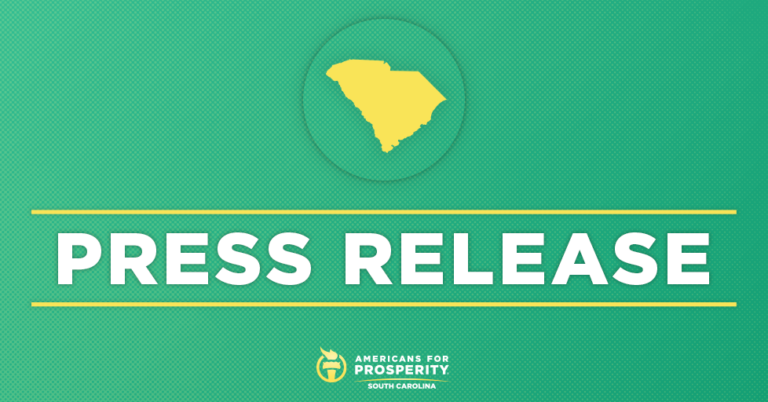 Americans for Prosperity: House Fumbles Two Major Opportunities to Put Patients First
May 13, 2022 by AFP
"These were pieces of legislation that had broad, bipartisan support that should have passed if procedural hijinks had not been used to kill them."
COLUMBIA, SC – Following sine die, Americans for Prosperity – South Carolina (AFP-SC) took issue with the House for failing to act on crucial legislation to help South Carolina patients.
AFP-SC State Director Candace Carroll released the following statement:
"Simply put, the House fumbled two major opportunities this session to put patients first. The repeal of our state's burdensome certificate of need laws would have helped South Carolinians access care closer to home. Thousands of suffering patients in the Palmetto State stood to benefit from allowing medicinal cannabis. These were pieces of legislation that had broad, bipartisan support that should have passed if procedural hijinks had not been used to kill them.
"Looking ahead, this fight is not over. We have put the legislators who joined in the procedural hijinks to kill these two bills on notice and are ready to hold them accountable in the off-session. Next session, AFP will be back and ready to engage on these two crucial pieces of legislation."
Background:
Last week the House Ways & Means Committee failed to move forward to repeal the state's "certificate of need" (CON) laws. House Majority Leader Gary Simrill moved to adjourn debate on the bill in committee, blaming the end of session, despite the Senate having passed the bill in January and the House taking 3 weeks of vacation in the middle of session.
Also last week, the House ruled the Compassionate Care Act, a bill to allow cannabis to be prescribed by licensed physicians out of order.