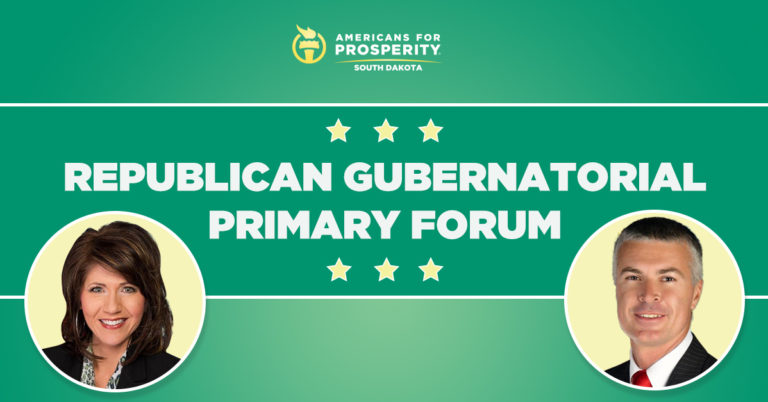 Americans for Prosperity Hosts Noem, Jackley for Republican Gubernatorial Primary Forum
Apr 16, 2018 by AFP
Grassroots group announces event to hear from South Dakota's Republican primary candidates for Governor
SIOUX FALLS, S.D.—Americans for Prosperity-South Dakota (AFP-SD) on Tuesday announced an event for South Dakotans to hear from Republican primary candidates for Governor U.S. Rep Kristi Noem and State Attorney General Marty Jackley. The Gubernatorial Forum will be held on May 1, 2018 at the Downtown Hilton Garden Inn in Sioux Falls.
"South Dakotans want to hear where the candidates for the highest office in the state stand on economic and regulatory issues," said Don Haggar, AFP-SD State Director. "The goal of this event is to facilitate a lively, insightful, civil discussion around the most pressing issues in our state."
Citizens looking for more information or wishing to attend can register here or by going to AFPGovForumSD.com.