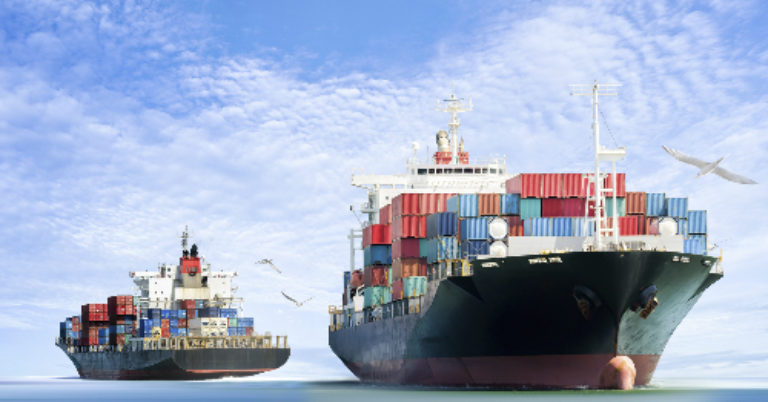 Americans for Prosperity, Freedom Partners and the LIBRE Initiative Release Letter Urging President to Rejoin Trans-Pacific Partnership
Arlington, VA – Today, Americans for Prosperity, Freedom Partners and The LIBRE Initiative sent a letter to President Trump urging his administration to capitalize on its record of economic growth by rejoining the Trans-Pacific Partnership (TPP). Together, the free-market groups commended the president on his recent announcement with European Commission President Juncker of agreeing to pursue a zero-tariffs goal, and encouraged his administration to work with other nations towards the same.
The following is an excerpt from the letter:
[On the president's recent announcement with European Commission President Juncker] "We commend you on this course and urge you to use this opportunity to forge a more productive path – invite our trading partners to the negotiating table and engage in immediate negotiations for opening trade markets. We applaud your zero-tariff goal to mutually lower barriers for our producers and consumers and urge you to pursue it fully and urgently.

"Tariffs harm Americans and are unwise as a negotiating tactic to try to achieve better trade deals down the road. It is not possible to protect farmers, businesses, workers and consumers from them, unwind the damage they cause, or avoid the danger they provoke a full-out trade war where everyone loses. We encourage your administration to work with other nations toward zero-tariff trade, without the economic turmoil that comes with tariffs or trade wars."
Click HERE to read the full letter.
Additionally, Freedom Partners Chamber of Commerce released a new TV ad today on the importance of trade and harm from tariffs, particularly to farmers, and joined a letter to the president urging his administration to re-join the Trans-Pacific Partnership (TPP).
The six-figure ad campaign, entitled "Trade Not Aid," highlights the vital role of the agriculture sector. It questions the $12 billion aid package recently announced to help farmers reeling from tariffs when they prefer open markets to sell their goods. The ad closes with a charge to the administration and Congress: "Support American Trade. End Tariffs."
Trade Principles:
Individuals, businesses, and countries should be free to engage in the voluntary exchange of goods and services, which improves lives by growing the economy, increasing pay checks, and creating new and better jobs.
Individuals and businesses in a competitive market, not government bureaucrats or politicians, should guide trade decisions.
Punitive measures such as tariffs and quotas harm most consumers, workers, and businesses and should be eliminated.
Subsidies and other forms of government supports for powerful and politically connected businesses and industries do not create value. They punish consumers, insulate businesses from market competition, and should be eliminated.
Trade disputes should be resolved through existing international trade agreements and organizations.
While national security interests may be a consideration in trade policy, they should be used to restrict trade only when there is truly a narrow national security interest at stake, not as a work around to impose tariffs.
###
Americans for Prosperity (AFP) exists to recruit, educate, and mobilize citizens in support of the policies and goals of a free society at the local, state, and federal level, helping every American live their dream – especially the least fortunate. Freedom Partners is a non-profit, non-partisan chamber of commerce dedicated to protecting freedom and expanding opportunity for every American—no matter where they live, what they do or how much money they have.