Please select your state
so that we can show you the most relevant content.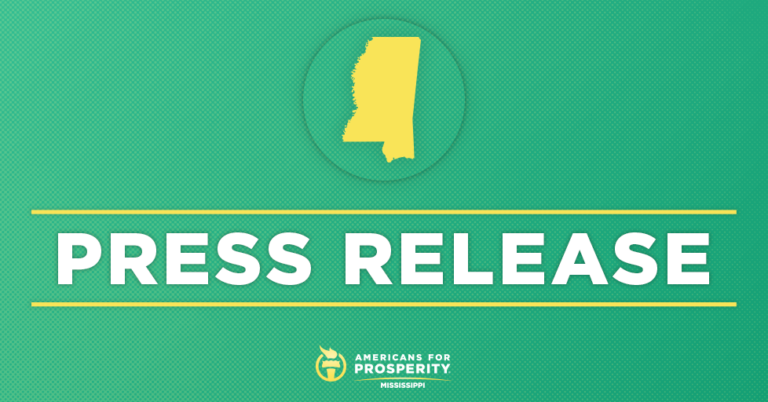 Americans for Prosperity Expresses Disappointment in Failure of Criminal Justice Reforms 
JACKSON, MS—Americans for Prosperity-Mississippi (AFP-MS) today released a statement expressing its disappointment in the veto of two criminal justice reform bills recently passed by the legislature. During this year's legislative session, AFP-MS worked with coalition partners and activists to encourage the passage of meaningful reforms geared toward safer communities and second chances for those who have paid their debts to society. Throughout the effort, activists made numerous phone calls, sent text messages, and talked to their friends, families, and neighbors about the positive impacts these reforms would have on Mississippi's incredibly high incarceration rate and deplorable conditions of confinement within its state prisons.
AFP-MS State Director Steven Utroska issued the following statement:
"We are incredibly disappointed to see two of the criminal justice reforms our activists worked hard in reaching their neighbors and lawmakers about not become law. These were good pieces of legislation consistent with what our organization and activists strive for — a smart on crime, soft on taxpayers justice system. We look forward to working with the Governor, the Legislature, and other stakeholders across the state to change the status quo. While it is disappointing to see these improvements not become law today, we look forward to a productive conversation leading to meaningful and long-lasting reforms."
Background:
Americans for Prosperity Applauded the Legislature for Promoting Second Chances and Urged the Governor to Sign SB 2123 into law last week.
In January, AFP-MS Announced its 2020 Legislative Session Agenda: Make Mississippi The Opportunity State.
For further information or an interview, reach Nicole Tardif at NTardif@afphq.org or (571) 329-0161. 
© 2023 AMERICANS FOR PROSPERITY. ALL RIGHTS RESERVED. | PRIVACY POLICY