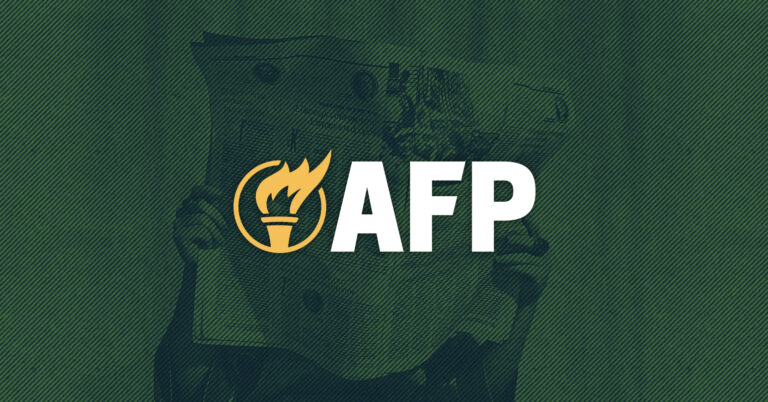 Americans for Prosperity Endorses Bipartisan SITE Act to End Dishonest Billing and Lower Prices for Patients
Arlington, Va. – Americans for Prosperity (AFP) today endorsed new bipartisan legislation offered by U.S. Sens. Mike Braun, Maggie Hassan, and John Kennedy called the Site-based Invoicing and Transparency Enhancement (SITE) Act. The bill (S. 1869) aims to curb dishonest billing in hospitals by enacting site neutral payments within the Medicare program.
The SITE Act does three key things:
Expand site neutral payments. Currently site neutral payments only apply to outpatient facilities acquired after 2015, per a 2015 budget bill passed by Congress. This bill would end that grandfather clause and apply site neutrality to all hospital-owned outpatient practices.
It ends dishonest billing by requiring all outpatient facilities within a hospital system to use a unique identifying number when they bill. That way, that facility can't pretend to be a hospital and charge patients hospital prices for a routine doctor visit.
It directs a small portion of the savings from site neutral to boost funding for greater enrollment in nursing education to deal with nurse shortages. This would be $100 million out of the $141 billion in estimated taxpayer savings from site neutral payment reform.
"Medicare subsidizes hospital monopolies by paying higher reimbursements to physician practices when they merge with hospitals," said Charlie Katebi, Senior Policy Analyst at Americans for Prosperity. "Senator Braun, Hassan, and Kennedy's SITE Act would help end dishonest billing, reduce health care costs, and improve Medicare's solvency by equalizing Medicare's payments between independent and hospital-owned practices. This bill gives more Americans a Personal Option for health care through lower costs and fewer surprise bills for patients and families."
AFP also signed onto a coalition letter addressed to every member of the U.S. Senate in support of the SITE Act. Click here or scroll down to view the letter.
June 14, 2023 
Dear Members of the United States Senate, 
We the undersigned organizations call on you to support Senator Braun, Hassan, and Kennedy's Site-based Invoicing and Transparency Enhancement (SITE) Act, which would ensure that Medicare reimburses care fairly for off-campus services regardless of who owns the provider, saving taxpayers billions over the next ten years. Additionally, we support the sponsors' investment of a portion of the savings generated by this Act in nursing workforce education to alleviate the severe nursing workforce shortage that communities are facing.   
Large hospital systems are incentivized by Medicare's site-specific reimbursement policy to consolidate the provider market by purchasing standalone care facilities and physician practices, then billing as if the off-campus facility is the primary hospital. Under Medicare's current reimbursement scheme, many hospitals can charge facility fees for services provided in their off-campus outpatient departments. These fees are significant, often doubling the overall cost of care compared to what independent physicians charge for the same service — despite there being no difference in the quality of care provided in hospital-owned facilities and independent physician practices. This contributes to the unacceptably high health care prices that Americans are forced to endure.  
Patients across the country are feeling the costs of these unfair facility fees. The nonpartisan Congressional Budget Office estimates that taxpayers will bear close to $40 billion in excess costs due to facility fee payments over the next decade. Consolidation incentivized by site-specific payments has driven up premiums in the private sector, too. From 2013 to 2018, in the wake of an attempt by Congress to implement site neutrality, the share of physician practices acquired by hospitals doubled. In 2021, the American Medical Association reported that, for the first time in history, the majority of physicians were employed by hospitals.   
Amidst an economic boom, health care providers are struggling to hire and retain qualified nurses to staff their facilities. Many nurses left the workforce or experienced burnout during the pandemic, and the U.S. Bureau of Labor Statistics projects that roughly 300,000 new nurses will need to be trained over the next decade to meet our nation's evolving health care needs. We recognize the serious need for the next generation of nurses to enter the fold and support the sponsors of the SITE Act in their intent to reinvest a portion of the savings generated by the bill in nursing education. 
The implementation of site-neutral payments in Medicare is a small but essential step forward in relieving Americans from crushing medical expenses, preserving the fiscal health of Medicare, and fighting back against the harm of hospital consolidation in America. Likewise, ensuring that more nurses are trained and capable of responding to our country's evolving health needs is essential. We urge your support of Senator Braun, Hassan, and Kennedy's SITE Act.   
Signed,  
Americans For Prosperity 
Arnold Ventures 
Committee For a Responsible Federal Budget 
Third Way 
Hoosiers for Affordable Healthcare 
Employer's Forum of Indiana 
Centennial State Prosperity 
Small Business Majority 
Families USA 
Better Solutions for Healthcare 
American Benefits Council 
Community Catalyst 
Consumers for Affordable Health Care 
FreedomWorks 
For media inquiries, please contact Geoff Holtzman, gholtzman@afphq.org
###