Please select your state
so that we can show you the most relevant content.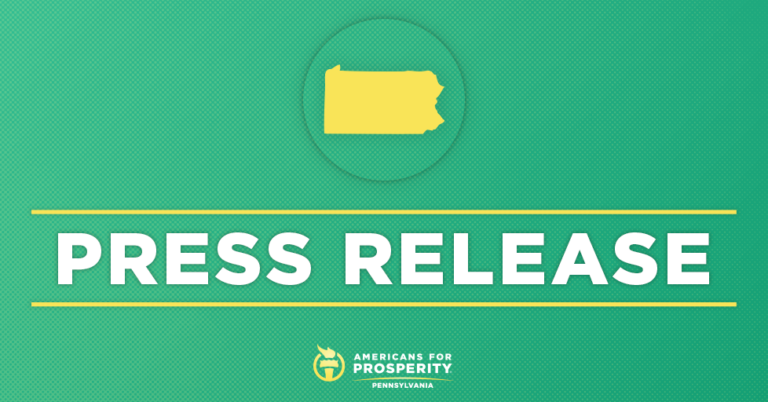 Americans for Prosperity Celebrates a Greater Voice for Pennsylvanians
HARRISBURG, Pa –Americans for Prosperity-Pennsylvania (AFP-PA) today celebrated the passage of ballot questions 1, 2, and 3 that will ensure Pennsylvanians have a greater voice in the emergency declaration process. This will be accomplished by adding the General Assembly to the decision-making process and limiting any Governor's ability to unilaterally act without oversight.
The grassroots group launched #FinalSayPA to educate voters across the state on the importance of the measures and the need to amend the constitution to ensure that no one elected official can unilaterally upend the lives of millions of Pennsylvanians at the stroke of a pen.
AFP-PA State Director Ashley Klingensmith issued the following statement:
"Pennsylvanians across the state won big by successfully passing two ballot measures that will restore checks and balances in the emergency disaster declaration process. Voters from Pittsburgh to Philadelphia deserve accountability and transparency, and that is what they can expect to receive moving forward. Thank you to our activists and grassroots staff for putting up a strong fight."
"Hosting dozens of events, thousands of voter contacts through calls and doors, tonight's results again proved grassroots is the difference maker. We would also like to thank Senate Majority Leader Kim Ward and House State Government Committee Chairman Seth Grove for getting these on the ballot this May by prioritizing the passage of enabling legislation this and last legislative sessions. We couldn't have done any of it without any of you."
© 2023 AMERICANS FOR PROSPERITY. ALL RIGHTS RESERVED. | PRIVACY POLICY