Please select your state
so that we can show you the most relevant content.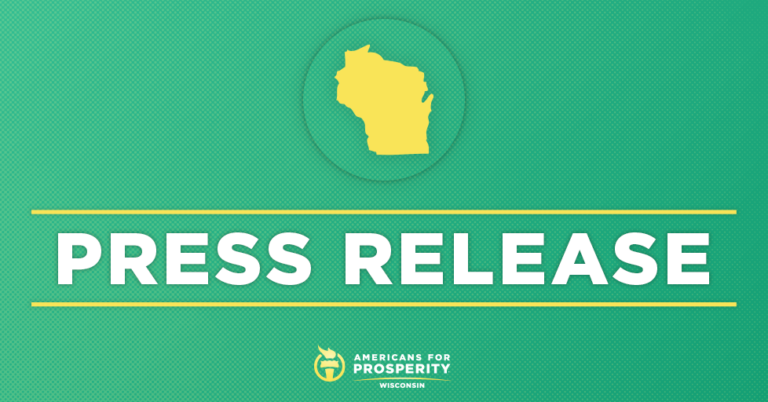 Americans for Prosperity Calls on Gov. Evers to Protect WI Workers Against Misguided Vaccine & Testing Mandates
MADISON, WI—Americans for Prosperity-Wisconsin (AFP-WI) today urged Governor Evers to immediately reject the Biden Administration's OSHA Executive Order, mandating COVID-19 vaccination and testing. The grassroots group believes this top-down approach will drive government between employers and employees, pushing individuals out of work in the middle of a labor shortage and supply chain crisis.
AFP-WI State Director Eric Bott issued the following statement:
"The new blanket vaccination and testing mandate from Washington is neither timely, nor targeted – just another example of reckless government overreach in a failed attempt to solve COVID. This dangerous abuse of power will inevitably result in workforce shortages, cruelly hurting Wisconsin's families and businesses. It's been a tough year, but Wisconsinites have learned to adapt and innovate, and we should continue to entrust employers to handle workplace safety and COVID issues. We urge Governor Evers and Attorney General Josh Kaul to stand up for Wisconsin workers and fight back against Washington's attack on our rights."
AFP-WI's staff and activists will organize statewide gatherings to educate voters about Governor Evers' failure to stand up for Wisconsin employers and workers. They plan to deliver thousands of calls and emails to Evers' office encouraging the governor to change his position.
Background:
Wisconsin Manufacturers and Commerce, the combined Wisconsin chamber and manufacturers association, recently announced that more than half of its surveyed members expect to lose between 11 and 40 percent of their workforce if the OSHA ETS is upheld and enacted.
© 2023 AMERICANS FOR PROSPERITY. ALL RIGHTS RESERVED. | PRIVACY POLICY