Please select your state
so that we can show you the most relevant content.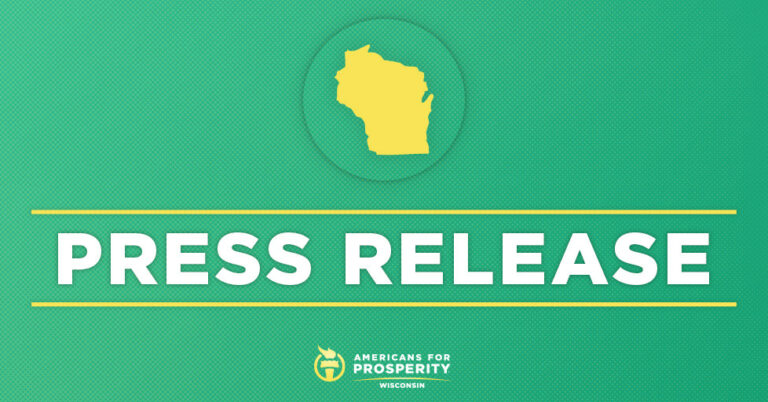 Americans for Prosperity Backs Tim Michels in Wisconsin Gubernatorial Race
MADISON, WIS. – Americans for Prosperity-Wisconsin (AFP-WI) today announced its support for Tim Michels for the next governor of Wisconsin. The grassroots group has identified Michels as a leader committed to supporting meaningful policy reforms that will expand opportunity for every Wisconsinite.
The group will leverage a wide range of tactics including their signature grassroots mobilization, direct-mail, and digital advertisements to support Michels ahead of November's general election.
AFP-WI State Director Eric Bott issued the following statement:
"For too long Wisconsin has been plagued with disastrous policies that make it harder for our families to succeed. From too many children not learning the basics of reading and writing, to energy and grocery prices skyrocketing, and public safety collapsing – it's clear Gov. Evers isn't up for the job.
"In November, we have the opportunity elect a leader who will help transform our state to make everyday life more affordable and get families and businesses back on their feet. We need Tim Michels who is committed to fiscal responsibility and will lead in the best interest of Wisconsin."
Background:
Tim Michels supports increased educational opportunity for every child in Wisconsin. Michels knows that every child deserves access to the education that best fits their unique learning needs. He has been a consistent advocate of school choice for all families and will continue to fight for education reform.
Tim Michels will fight to unleash Wisconsin's economy so main street businesses and families can thrive. Michels understands that Wisconsinites are finding it harder and harder to makes ends meet. He will work to pass a balanced budget by reining in bloated government spending while overhauling Wisconsin's broken tax system so families can keep more of their hard-earned paychecks.
© 2023 AMERICANS FOR PROSPERITY. ALL RIGHTS RESERVED. | PRIVACY POLICY