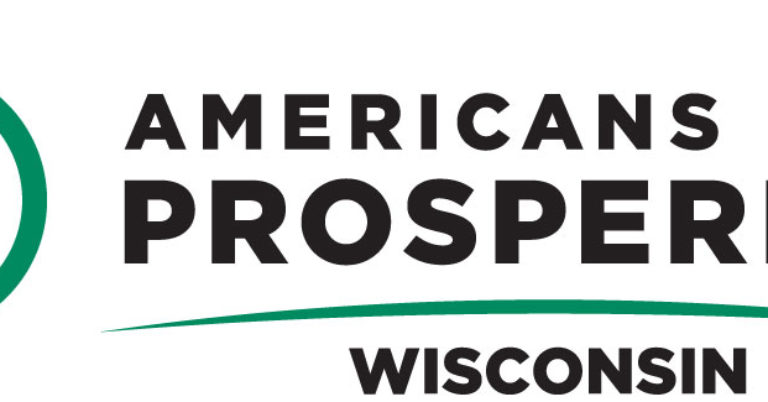 Americans for Prosperity Announces Additional Wave of Wisconsin Legislative Endorsements
MADISON, WI—Americans for Prosperity-Wisconsin (AFP-WI) today announced its third wave of endorsements for state legislative candidates running ahead of November's general elections. Senator Pat Testin (SD-24) and Representatives Rob Hutton (AD-13), Dan Knodl  (AD-24), Jim Ott (AD-23), Jon Plumer (AD-42), Jesse James (AD-68) and candidate Clint Moses (AD-29) earned AFP-WI's support through their proven leadership and dedication to principled policy solutions that champion opportunity for all Wisconsinites. AFP-WI plans to leverage the full support of its grassroots activists, among other tactics, to help elect these policy champions this November.
AFP-WI State Director Eric Bott issued the following statement:
"Our activists are excited to get to work in support of Pat Testin, Rob Hutton, Jim Ott, Dan Knodl, Jon Plumer, Jesse James, and Clint Moses ahead of November's pivotal elections. These candidates support sound policy and lead by their principles, regardless of the opposition they may face. If elected, these candidates will drive meaningful reforms that help make Wisconsin the best place to live, work, and raise a family."
Senator Pat Testin is a proven leader in the State Senate. As a freshman Senator, Testin has fought for opportunity for all Wisconsinites by supporting better access to quality, affordable health care, reforms to our criminal justice system, and authoring legislation that makes it easier for our economy to grow. His work in Madison continues to be principled and constituent-focused. The state senate needs the bold leadership that Sen. Pat Testin continues to offer.
Representative Rob Hutton is a strong leader and policy champion in the State Assembly. Rep. Hutton has shown time and again his dedication to sound fiscal policy, labor reform, and government accountability. He continues to stand up against burdensome licensure requirements that make it harder for Wisconsinites to provide for their families, among other fiscal barriers his constituents face. AFP-WI looks forward to his continued leadership once he's re-elected in November.
Representative Jim Ott continues to exemplify his dedication to policies that improve the lives of all Wisconsinites. Rep. Ott has a proven track record of leading on judicial reform, educational opportunity, and leveling the playing field for all Wisconsinites to succeed. Instead of siding with the favored and well-connected special interests, Rep. Ott has worked hard to ensure government does not pick winners and losers in the marketplace. He has shown during his tenure in the State Assembly that he will always stand behind his principles. Rep. Jim Ott will continue to bring principled policy solutions to the challenges our state faces.
Representative Dan Knodl continues to lead on a number of important issues that will increase opportunity in Wisconsin. Rep. Knodl is a dedicated voice fighting against cronyism and wasteful government spending, while working to reduce red tape that stands in the way of our economic recovery. He continues to fight to increase access to patient-centered health care for Wisconsin families and has shown he understands the unique needs of his district. Rep. Dan Knodl continues to lead the charge in passing sound, principled policies that improve Assembly District 24.
Representative Jon Plumer has shown a dedication to championing principled public policy since he was first elected in 2018. Rep. Plumer is willing to work with anyone to pass policies that improve the lives of Wisconsinites across the state. That's why he fights for better access to quality, affordable health care for all Wisconsinites. He has played an outsized role in championing principled public policy during his first full term and we look forward to seeing what he's able to accomplish once re-elected this November.
Representative Jesse James has fought to increase access to quality healthcare across Wisconsin and stood strong against efforts to increase taxes and government spending. Rep. James has proven himself a principled representative as a freshman legislator and we are excited to see what he will accomplish after he is re-elected in November.
Clint Moses is running for State Assembly as a first-time candidate and has already shown a dedication to championing meaningful policy reforms. Moses understands the need to reform our criminal justice system—to a system that's smarter on crime, softer on taxpayers, and keeps our communities safe — and to ensure more opportunity for more Wisconsinites by making it easier to provide for our families. If elected, Clint Moses will fight to lower taxes, rein in government spending, and protect our Constitutional Rights in the State Assembly.
For further information or an interview, reach Nicole Tardif at NTardif@afphq.org or (571) 329-0161.