Please select your state
so that we can show you the most relevant content.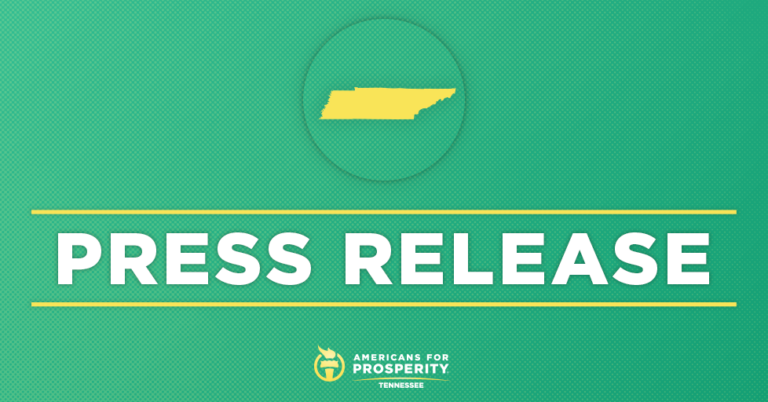 Americans for Prosperity Announces 2019 State Legislative Agenda
NASHVILLE, TN – Americans for Prosperity-Tennessee (AFP-TN) today announced their 2019 state legislative agenda. The state's grassroots leader for economic freedom will advocate for legislation in five key policy areas that help drive long-term solutions for Tennessee's biggest problems. The agenda provides lawmakers a vision for the policies that advance economic growth, improve Tennesseans' lives, and build a culture of mutual benefit.
Click here to see AFP-TN's 2019 State Legislative Agenda
AFP-TN State Director Tori Venable issued the following statement:
"Tennessee is moving in the right direction, but more work needs to be done to break down barriers for Tennesseans. Health care costs remain far too expensive for many families, the criminal justice system still prioritizes punishment over rehabilitation, and the government continues to keep the public in the dark on taxpayer handouts to businesses."
"We urge lawmakers to focus on policies that address the state's big problems and benefit all Tennesseans. Increasing government transparency, economic freedom, educational freedom, health care innovation, and shifting to a smart on crime criminal justice system will ensure Tennesseans have more opportunity to achieve their American dream."
"These issues are long-term efforts for us, and we look forward to engaging our volunteers to work closely with lawmakers in 2019 and beyond."
AFP-TN's Five Policy Areas to Move Tennessee Forward:
Criminal Justice Reform
Educational Freedom
Government Transparency
Health Care Innovation
Economic Freedom and Opportunity
© 2023 AMERICANS FOR PROSPERITY. ALL RIGHTS RESERVED. | PRIVACY POLICY