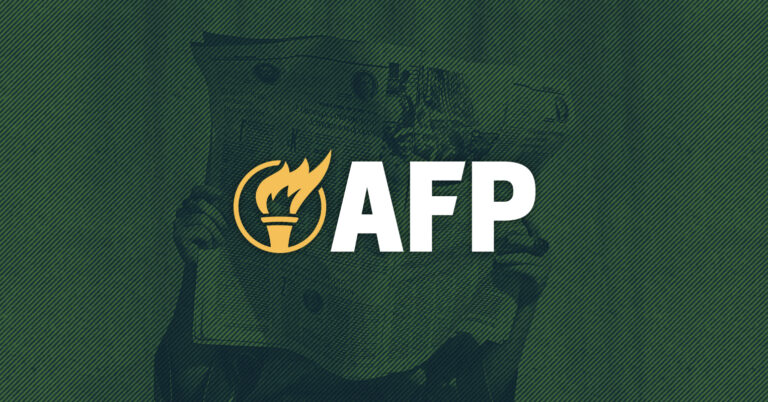 Americans for Prosperity, ACLU Urge Congress to Reject EARN IT Act
ARLINGTON, VA – Americans for Prosperity (AFP) and The American Civil Liberties Union (ACLU) today announced their opposition to the Eliminating Abusive and Rampant Neglect of Interactive Technologies (EARN IT) Act.
The EARN IT Act is a misguided attempt to address online child sexual abuse material (CSAM) and threatens to undermine the privacy and security of internet users. The legislation creates a commission to develop best practices for preventing CSAM and grants the Attorney General broad authority to determine the adequacy of internet platforms' efforts to combat online exploitation. However, under current law, bad actors are already liable for abusive content online.
The EARN It Act would punish innocent users by changing how social media companies weigh the risk of hosting user content. In doing so, this could lead to a chilling effect on free speech and innovation on the internet, as companies may feel pressured to over-censor content or abandon encryption technology that protects user privacy.
"We share the goal of protecting children from online exploitation, but the EARN IT Act is not the solution," said James Czerniawski, Senior Policy Analyst at Americans for Prosperity. "The bill would expose internet platforms to liability simply for using encryption technology that protects users' privacy. This is a dangerous precedent that could undermine the security of the internet and threaten individual freedom. We urge Congress to reject the EARN IT Act and work towards a more effective and responsible approach combatting CSAM and protecting kids online."
"The EARN IT Act would compromise the internet as we know it," said Jenna Leventoff, Senior Policy Counsel at the ACLU. "This legislation would create an exception to the liability protections of Section 230, disincentivizing platforms from hosting user generated content. It would also jeopardize end-to-end encryption, critical security relied upon by journalists, Congress, the military, domestic violence survivors, abortion seekers, doctors and patients, union organizers, and anyone who seeks to keep their communications secure from malicious hackers and the prying eyes of law enforcement. These risks are ones we cannot allow – and we urge Congress not to allow them either by voting 'no' on the EARN IT Act."
In addition, the measure would lead to a so-called "backdoor" in encrypted services, thereby jeopardizing the security of all Americans. Today, nearly everyone relies on encryption to protect the security of bank accounts, conversations, internet-connected devices, and more. Technology experts and civil society organizations have repeatedly warned that backdoors could be exploited by bad actors and that no backdoor could guarantee only law-abiding officials have access.
About AFP:
Americans for Prosperity is a grassroots community made up of millions of Americans advancing solutions that help our country meet its fullest potential. Learn more about AFP's work to defend free speech for all Americans by visiting https://americansforprosperity.org/free-speech/.
About the ACLU: 
For more than 100 years, the ACLU has worked in courts, legislatures, and communities to protect the constitutional rights of all people. With a nationwide network of offices and millions of members and supporters, the ACLU takes on the toughest civil liberties fights in pursuit of liberty and justice for all. For more information on the ACLU, visit https://www.aclu.org.