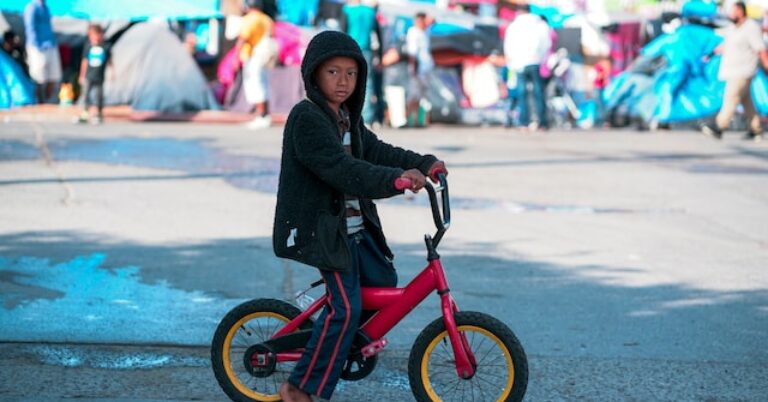 Americans for Prosperity Foundation sheds light on urgent immigration issues at the Mexican border
Americans for Prosperity Foundation recently invited more than 70 individuals from various parts of the country to McAllen, Texas, to find out if their assumptions about the U.S.-Mexico border matched reality. 
Al Bouldin, a small business owner from Greensboro, North Carolina, was excited about the opportunity to learn from AFPF and its team of experts. "I figured it would actually be good to see for yourself," he said. "To get this opportunity, I was going to take advantage of it." 
During the tour, the group visited multiple locations in McAllen, engaging with Border Patrol agents, local business owners, and volunteers at a charitable organization providing assistance to migrants. 
Directly hearing from Border Patrol agents stationed at McAllen brought a heightened sense of reality to the participants. Brian Wilson, who, like his father, Chuck, retired from the Navy after more than 20 years of service (Brian as a lieutenant commander; Chuck as a commander) shared his impression, saying,
"It was impactful, the way they spoke about it. So much of their time and effort is put into more humanitarian things." 
Jordan Fischetti, a policy fellow for Americans for Prosperity Foundation, accompanied the group in McAllen and shed light on staffing challenges faced by border authorities, which contribute to the ongoing chaos.
With only around 19,000 officers for the approximately 2,000-mile stretch, the current workforce falls significantly short of what is needed to handle the constant flow of migrants.  
"That is just simply not enough to handle the influx," he said. 
As the tour progressed, the group's bus passed through a gate in the border wall, reaching an area known as the water district. Here, they learned about the unique difficulties faced by businesses operating directly across the Rio Grande. 
Capping off the tour was a visit to Catholic Charities, a crucial stop for many migrant families as they contemplate their next steps. Denise Bubeck, who traveled from Iowa, emotionally shared her experience, saying,
"As a grandma, as a mom, I teared up. Seeing families who had given up everything. They left it all." 
The visit to McAllen served as a pivotal moment for participants from across the country to witness firsthand the challenges faced by asylum-seekers, engage directly with Border Patrol agents, and gain insights into the realities shaped by America's outdated and inefficient immigration policies. 
According to Americans for Prosperity Foundation, a key aspect of fixing these policies involves enabling the federal government to prioritize safety, security, and order.
By defending against risks to national security and upholding the rule of law, it can become possible to bring about meaningful changes. Expanding legal pathways for immigration, which provide alternatives to the overwhelmed asylum system, is crucial to alleviating strains at the border. 
Visit Americans for Prosperity Foundation for further information on ways to reform America's immigration system.