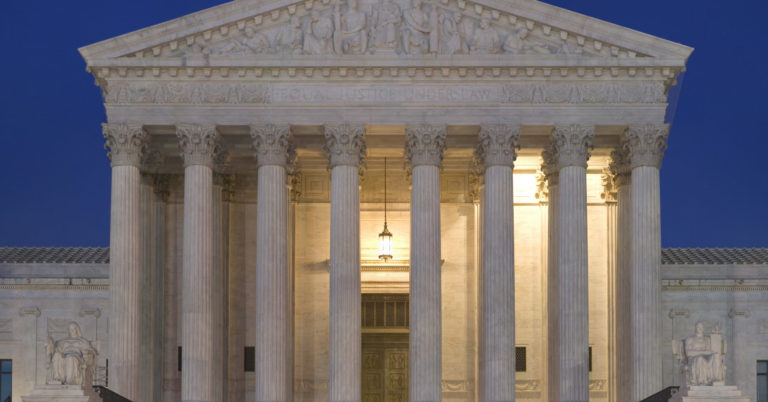 AFPF Celebrates Amicus Wins at Supreme Court
Arlington, Va. – Americans for Prosperity Foundation (AFPF) today heralded the success of its amicus program at the Supreme Court.  Of the 12 merits amicus that AFPF filed this year, the Supreme Court ruled for the side AFPF supported in 11 of them, an 11-1 record.  This includes 4 unanimous decisions.  AFPF itself won a landmark Supreme Court decision just last week in AFPF v. Bonta, which drew support from nearly 300 groups representing a diversity of perspectives and representing a range of issues including health, faith, civil rights, and racial justice, among others. AFPF released a summary detailing its engagement and summarizing the impact of the critical decisions it supported.
AFPF Chief Policy Counsel, James Valvo, issued the following statement:
"We had incredible success helping protect people's civil liberties this term with an 11-1 record, including 4 unanimous decisions.  Cases we supported included important protections for free speech, reforms to the criminal justice system, and improvements to agency rulemaking. We are already deep into planning engagement on a number of the important cases before the Court in the next term."
During this term, AFPF has been one of the most active organizations filing friend of the court briefs in support of civil liberties and constitutional government, supporting the rights of criminal defendants, defending the First Amendment, and many others. People's ability to freely think, speak, and join with others contributes to a diverse public square and helps people drive progress on the challenges we face. Learn more about our commitment to civil liberties.
For further information or questions, reach Lorenz Isidro at LIsidro@afphq.org or 703-887-7724.
Americans for Prosperity Foundation (AFPF) works in communities and alongside partners to provide educational programs and resources on the toughest issues facing our country, including free markets, civil liberties, immigration reform, and constitutionally limited government.