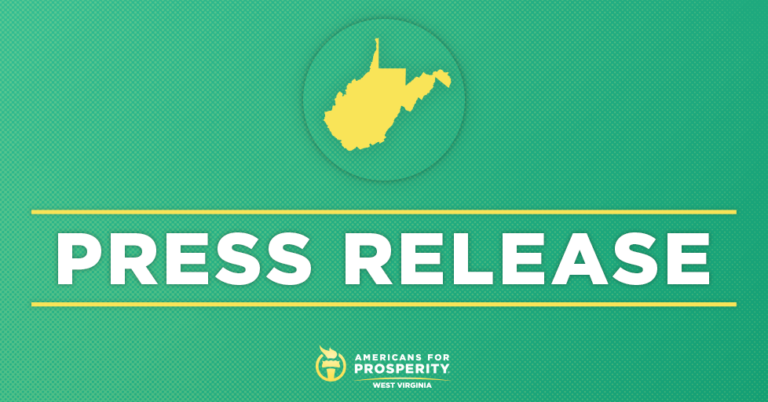 AFP-WV Urges Manchin to Support Judge Barrett's Confirmation to the U.S. Supreme Court
CHARLESTON, W.Va. – Americans for Prosperity-West Virginia (AFP-WV) on Tuesday responded to Senator Joe Manchin's comments last week expressing his hesitation to confirm Judge Amy Coney Barrett's nomination for the Supreme Court, "despite her impressive background and credentials."
AFP-WV State Director Jason Huffman issued the following statement:
"Judge Amy Coney Barrett and West Virginians know it is not the role of the Supreme Court to drive a political or personal agenda. Sen. Manchin's comments demonstrate that he is conflating the role of the judiciary with that of policymakers by presuming how Judge Barrett would act on a particular policy question. He should, instead, be focused on her clear intention to not legislate from the bench and leave policymaking up to Congress, as it should be.
"Judge Barrett's record has proven time and time again that she will interpret the law as written and we can expect her to stick to the Constitution alone when considering any case. Just as Senator Manchin supported Judge Barrett's 2017 nomination to the U.S. Court of Appeals, we implore him to put politics aside and again support this highly qualified nominee."
AFP-WV recently launched a full scale campaign including digital ads and direct mail to mobilize its grassroots to urge Sen. Manchin to swiftly support Judge Barrett's confirmation to the Supreme Court. The first round of mail reaches West Virginians early this week.
Background:
AFP-WV Joins Nationwide, Full Scale Campaign to Confirm Judge Amy Coney Barrett
AFP has set up a unique web page at UniteForBarrett.com that empowers individuals to contact their senators, and phone and text grassroots outreach has already activated across the country. Several waves of targeted direct-mail, layered digital, and other tactics to follow in Alabama, Alaska, Arizona, Colorado, Georgia, Iowa, Maine, North Carolina, Pennsylvania, South Carolina, Texas, Utah, and West Virginia in mere days.
AFP heavily engaged its grassroots to support the confirmation of qualified nominees to the Supreme Court in previous years. With the dedicated efforts of its activists nationwide, AFP directly reached more than one million Americans in support of Justice Kavanaugh's confirmation in 2018 through a combination of door-knocking, phone-banking, and other tactics.