Please select your state
so that we can show you the most relevant content.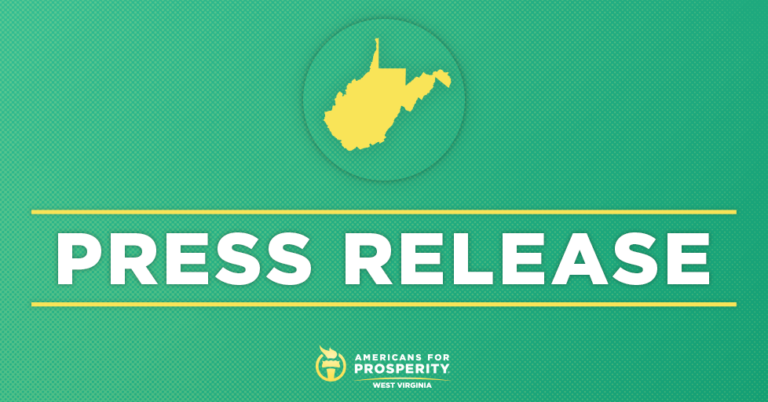 AFP-WV to House: Pass Education Freedom Bills and Help Improve Education in WV
Grassroots group pledges to hold lawmakers accountable for opposing educational freedom
CHARLESTON, WV – Americans for Prosperity-West Virginia (AFP-WV) today urged the House to pass the Student Success Act and the Education Savings Account Act.
"The House has a historic opportunity before them to improve our state's education system by increasing teacher pay and creating new educational opportunities for every West Virginia student. Education Savings Accounts (ESAs) give more families the opportunity to select the best school for their children and can allow more students to discover, develop, and apply their unique talents in an educational environment that fits their particular needs," said Jason Huffman, AFP-WV State Director.
"The Student Success Act, including charter schools and guaranteed open enrollment, along with the Education Savings Account Act pave a path forward to reforming our education system, ensuring that the unique needs of every student are met," Huffman continued. "There's no excuse—the House should pass these bills without delay. We'll hold lawmakers of both parties accountable who choose to stand in the way of the educational freedom Mountain State families want and deserve."
Background:
AFP-WV has been at the forefront of pushing lawmakers to support educational freedom for all West Virginians. Last week, the grassroots group announced a robust digital, mail, TV, and radio effort that calls for lawmakers to support the Student Success Act and universal ESAs.
Despite inaccurate claims, overwhelming evidence shows that educational freedom works. A majority of West Virginians believe in the common sense idea of giving our kids more educational opportunities.
© 2023 AMERICANS FOR PROSPERITY. ALL RIGHTS RESERVED. | PRIVACY POLICY