Please select your state
so that we can show you the most relevant content.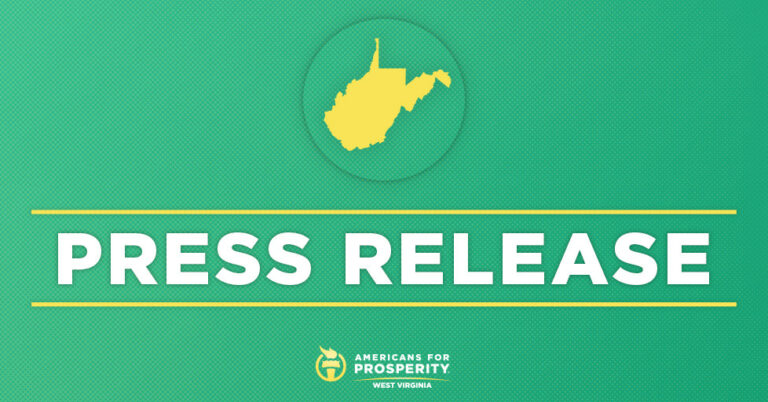 AFP-WV Starts Statewide Issue ID Effort, Double Down on Grassroots
CHARLESTON, W.Va. – With the conclusion of the state legislature's Regular Session—and a historic tax cut on the books—Americans for Prosperity West Virginia (AFP-WV) will now shift its signature grassroots focus to identifying the issues that matter most to our fellow Mountaineers in the 2024 election and beyond. The organization will host its first statewide Day of Action of the year on Saturday, March 25.
"We are doubling down on grassroots efforts starting with talking to citizens at their doorsteps. We want to understand and discuss the issues that are top-of-mind for folks across West Virginia. Our goal is to cast a vision for policy change that makes our state and country a better place to live, work and raise a family," said West Virginia State Director Jason Huffman.
Earlier this year, Americans for Prosperity and Americans for Prosperity Action announced the organizations would have an unprecedented push during the 2024 primary elections, including the Republican nomination for President. AFP-WV and Americans for Prosperity Action will focus on potential engagements in the West Virginia primary elections for President, U.S. Senate, Governor, and Congressional District 2, as well as some targeted legislative races. The 2024 election represents a tremendous opportunity to elect principled leaders who can drive transformational changes at every level of government and tackle our nation's greatest challenges.
"We know that grassroots engagement and meeting voters where they are is the key to success in a competitive political landscape. AFP-WV will grow its grassroots ranks to ensure policy champions continue to lead West Virginia down a pathway to prosperity. That means continuing to play an increase role in primary elections," Huffman said.
Since 2020, AFP-WV continues to be a real influence in state legislative races with many of these elections coming down to a few hundred of votes. To secure the win of key policy champions, the organization has relied on the work of hundreds of activists who have made hundreds of thousands of voter contacts.
© 2023 AMERICANS FOR PROSPERITY. ALL RIGHTS RESERVED. | PRIVACY POLICY