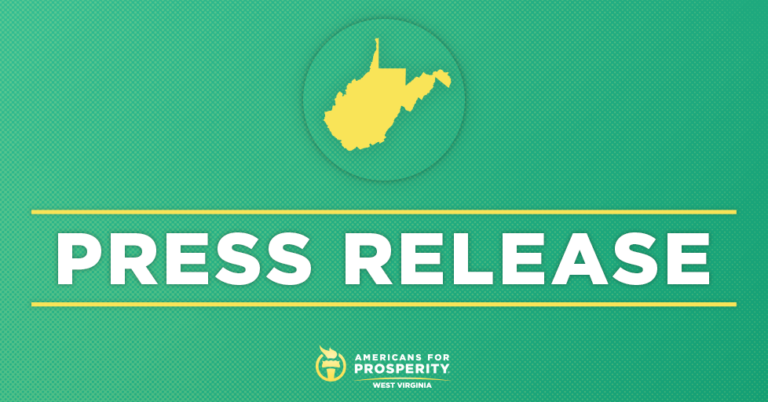 AFP-WV Releases Episode 2 of "Mountaineer Minute" Video Series
CHARLESTON, W.Va.—Americans for Prosperity-West Virginia (AFP-WV) today released the second episode of "Mountaineer Minute," part of its new video series focused on keeping West Virginians up-to-date on policy issues impacting the Mountain State.
With Judge Brett Kavanaugh's confirmation hearings beginning in Congress today, this episode focuses on President Trump's eminently qualified nominee for the United States Supreme Court. It features AFP-WV State Director Jason Huffman and Former State Senate General Counsel and Attorney Richie Heath, discussing the importance of Judge Kavanaugh's confirmation.
DOWNLOAD THE AUDIO-ONLY FILE HERE. 
"Throughout his career on the bench, Judge Kavanaugh has been a steadfast defender of the Constitution and proven he will interpret the law as written, not legislate from the bench. As the confirmation hearings begin this week, we're confident that Mountaineers will be left with no doubt that Judge Kavanaugh has the temperament, philosophy, and qualifications to serve on our nation's highest court," said AFP-WV State Director Jason Huffman. "Please join us in urging Senator Manchin to break with his party's leadership, reject the political obstruction, and do what's best for West Virginia by confirming well-qualified jurist Judge Kavanaugh."
Background:
Americans for Prosperity announced the launch of its mail and digital campaign ahead of the Kavanaugh hearings. Last week, West Virginians received mailers highlighting Judge Kavanaugh's demonstrated commitment to defending the constitution. A second piece will hit mailboxes in the Mountain State this week.
AFP-WV has released a series of statements on Judge Kavanaugh's confirmation:
AFP-WV Responds to POTUS Event in Charleston
AFP-West Virginia Encourages Sen. Manchin to Support Judge Kavanaugh's Confirmation
AFP to Manchin: Don't Dilly-Dally, Confirm Kavanaugh!
AFP: A West Virginia Who's Who Urges Manchin to Support Kavanaugh before Monday Meeting
AFP-WV Launches Robust Mail and Digital Campaign Supporting Judge Brett Kavanaugh's Confirmation to the U.S. Supreme Court
AFP-WV to Manchin: Kavanaugh is Your Guy!
AFP-WV Applauds the Trump Administration on Nomination of Judge Brett Kavanaugh and Urges Swift Confirmation
For further information or an interview, reach Nicole Tardif at NTardif@afphq.org or 571-329-0161. 
Americans for Prosperity (AFP) exists to recruit, educate, and mobilize citizens in support of the policies and goals of a free society at the local, state, and federal level, helping every American live their dream – especially the least fortunate. AFP has more than 3.2 million activists across the nation, a local infrastructure that includes 36 state chapters, and has received financial support from more than 100,000 Americans in all 50 states. For more information, visit www.americansforprosperity.org