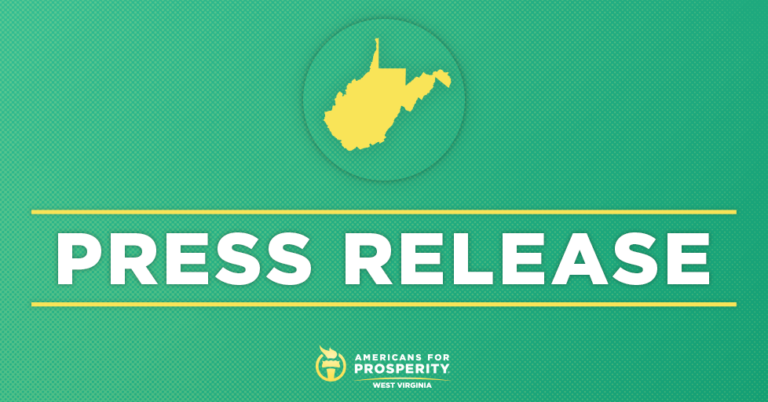 AFP-WV Celebrates Policy Champions 
CHARLESTON, W.Va.—This week, Americans for Prosperity-West Virginia (AFP-WV) recognized lawmakers who voted alongside AFP-WV's policy priorities as indicated by the third annual Legislative Scorecard through certificates of appreciation. These certificates distinguish members who acted in a principled way during the 2018 legislative session by securing a balanced budget without raising taxes on West Virginian families, among a myriad of issues AFP-WV's activists championed in 2018.
AFP-WV's State Director Jason Huffman issued the following statement:
"When we tell lawmakers that AFP-WV is going to score a vote, they know that means we fully intend to hold them accountable. Our goal is to enhance transparency, help the average West Virginian make their voice heard and continue to build upon the culture of fiscal responsibility that we've worked to create in Charleston. Our activists enjoy applauding lawmakers who stand up for taxpayers by refusing to put politics over what's best for all West Virginians—because at the end of the day that means we're one step closer to a freer and more prosperous Mountain State."
Background:
A certificate was given to each lawmaker, regardless of party affiliation, who voted alongside AFP-WV's policy positions in 2018. This effort is a continuation of the organization's annual legislative accountability campaign. You can see how each lawmaker voted on our key issues by visiting www.WVscorecard.com.
For further information or an interview, reach Nicole Tardif at NTardif@afphq.org or 571-329-0161. 
Americans for Prosperity (AFP) exists to recruit, educate, and mobilize citizens in support of the policies and goals of a free society at the local, state, and federal level, helping every American live their dream – especially the least fortunate. AFP has more than 3.2 million activists across the nation, a local infrastructure that includes 36 state chapters, and has received financial support from more than 100,000 Americans in all 50 states. For more information, visit www.americansforprosperity.org
###