Please select your state
so that we can show you the most relevant content.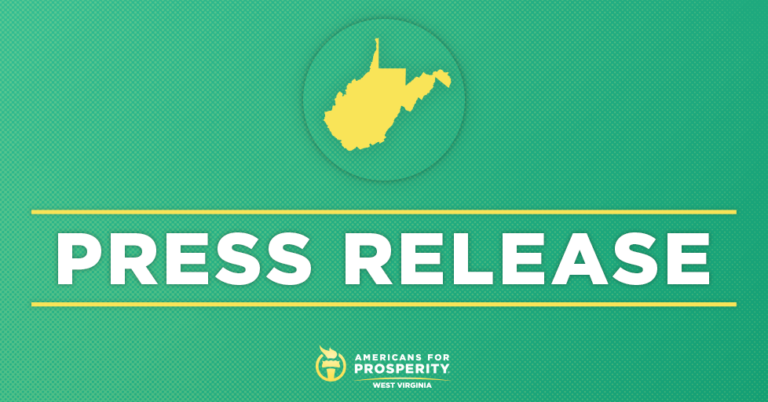 AFP-WV Applauds President Trump for Holding Sen. Manchin Accountable
CHARLESTON, W.Va.—Today President Trump held a round table discussion in West Virginia to discuss the success of the Tax Cuts and Jobs Act. He opened the discussion by holding Sen. Joe Manchin accountable for voting against the tax reform bill that is helping the vast majority of West Virginians keep more of their earnings. Americans for Prosperity-West Virginia (AFP-WV) is calling on Sen. Manchin to help West Virginians keep their hard-earned money by making the tax cuts permanent.
"Tax reform is allowing Mountaineers to keep more of their hard earned money," said AFP-WV state director Jason Huffman. "We applaud President Trump and appreciate him coming  to West Virginia to highlight the local names and faces of real West Virginians who are benefiting from historic tax reform legislation. Our activists fought hard against misleading information and the status quo to urge lawmakers to secure pro-growth tax reform. Today, families across the Mountain State are seeing more money in their pockets and greater opportunities to prosper, and we hope Sen. Manchin comes around to helping taxpayers keep their hard-earned money by supporting tax reform and making the cuts permanent."
© 2023 AMERICANS FOR PROSPERITY. ALL RIGHTS RESERVED. | PRIVACY POLICY