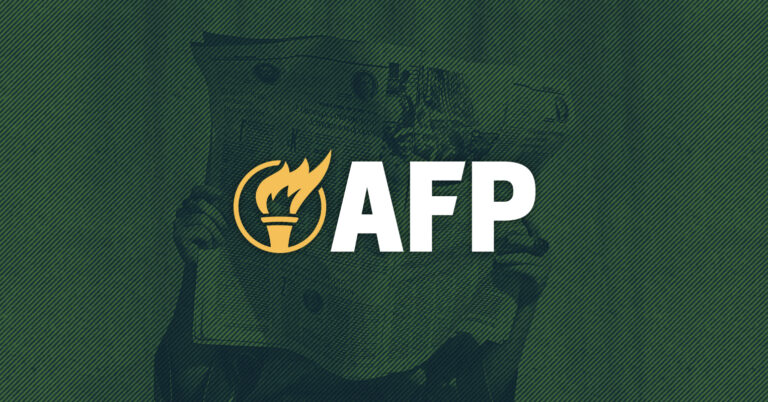 AFP-WV Adds Crescent Gallagher to Government Affairs and Communications Team
CHARLESTON, W.Va. – Americans for Prosperity-West Virginia (AFP-WV) has hired Crescent Gallagher as its Deputy State Director. Gallagher will focus on government affairs, as well as communications as the organization looks to expand its grassroots outreach and policy initiatives. AFP-WV strives to act as a platform for citizens to unite behind advancing the goals and policies of a free society.
"We've seen significant growth in our grassroots and policy efforts, both under the dome and during election advocacy. Despite transformational wins to enact good policy or at the ballot box, we have much more to accomplish to help West Virginia reach its full potential. Crescent will play a key role in furthering that mission," said AFP-WV State Director Jason Huffman. "As we press forward in our advocacy for educational freedom, a personal option when it comes to health care, smaller government, lower taxes and justice reform, we hope to continue to make the Mountain State a national policy leader."
Since 2014, AFP-WV has played a crucial role in identifying and electing principled candidates, as well as pushing for significant policy changes at the state and federal level. Because of the groups grassroots driven action on electing principled leaders and rapidly advancing policies that are proven to make West Virginia a better place to live, work, and raise a family, West Virginia has enjoyed several tremendous policy victories, including the passage of the groundbreaking Hope Scholarship and enactment of the state's Right to Work law.
"I am excited to join the AFP-WV team, especially during a time where we are discussing long-overdue reductions in the personal income tax. The shift in the State over the last ten years has shown our citizens want policies that place more power in the hands of people and candidates that will champion those efforts. We have a lot to do and I am ready to hit the ground running," said AFP-WV Deputy State Director Crescent Gallagher.
Gallagher previously served as the Director of Business Development and Communications, as well as the Legislative Liaison, for the West Virginia Department of Agriculture (WVDA). In that capacity, Gallagher served as part of Commissioner of Agriculture Kent Leonhardt's Executive Team. Before joining WVDA, Gallagher worked under the first Republican Speaker of the House since 1931, Tim Armstead, and managed Congressman David McKinley's 2016 re-election campaign. Gallagher brings with him nearly a decade of campaign, communications, and government affairs experience.