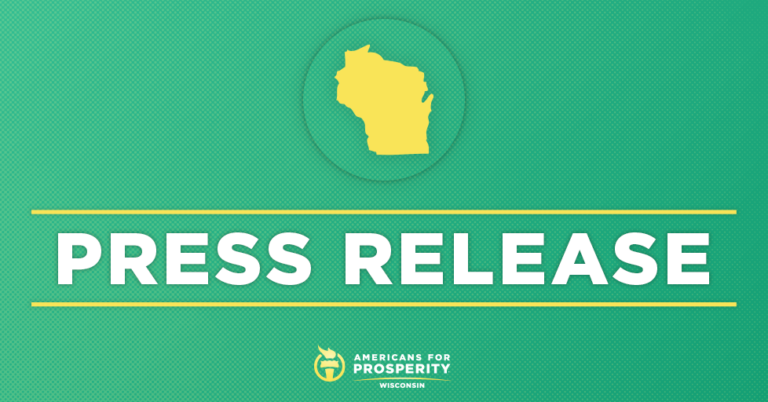 AFP-Wisconsin Endorses Three Additional Candidates for the State Legislature
MADISON, Wis. – Americans for Prosperity-Wisconsin (AFP-WI) today announced its support for three state legislative candidates running for State Senate and State Assembly. The grassroots organization endorses the following policy champions: Rob Hutton (SD-5), Rep. Jesse James (SD-23), and Chanz Green (AD-74).
AFP-WI will utilize and leverage a wide range of grassroots tactics, including mobilizing its unmatched activist army, to connect with voters in support of these policy champions ahead of the November general election.
AFP-WI State Director Eric Bott issued the following statement: 
"We are proud to announce this next round of endorsements. These candidates earned our support for their strong commitment to policies that will help improve the lives of all Wisconsinites. Rob Hutton, Jesse James, and Chanz Green are the type of leaders our legislature needs to fight rising inflation, get our economy back on track, and improve the lives of all Wisconsin families. Our army of grassroots activists are excited to support these candidates and help them get elected to the State Senate and State Assembly."
Rob Hutton (SD-5): 
During his time in the State Assembly, Rob Hutton was a policy champion on worker freedom and fiscal responsibility and brought strong leadership to the Capitol, always standing by his principles. Hutton will bring his experience as a business owner to help fight for sound fiscal policies and tax reform in the State Senate.
Rep. Jesse James (SD-23): 
Rep. James is a proven community leader and strong advocate for Wisconsin families. He has consistently stood up for increased access to quality and affordable health care and lowering our tax burden. Rep. James will continue to support policies in the State Senate that help all Wisconsin families thrive.
Chanz Green (AD-74): 
Chanz Green is an entrepreneur, who will bring his small business experience and common-sense voice to the State Assembly. Green supports lowering the tax burden for Wisconsin families and eliminating unnecessary and burdensome regulations that stifle businesses and innovation. Green will fight for more opportunity for the Northwoods of Wisconsin.
Paid for by Americans for Prosperity. Not authorized by any candidate or candidate's agent or committee.