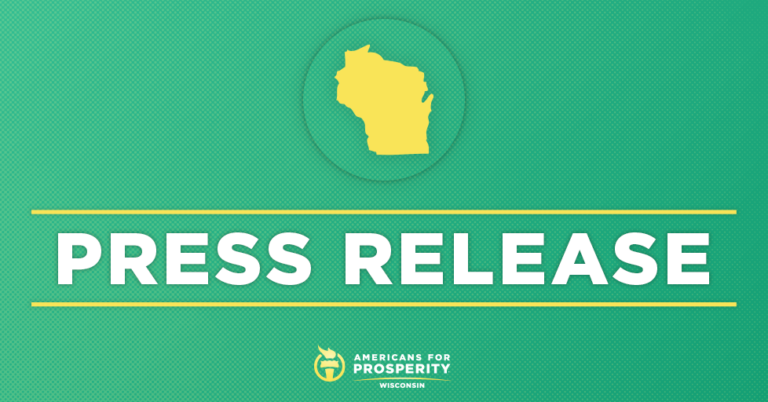 AFP-Wisconsin Backing Adam Jarchow for State Senate
NW WI Special Election Already Attracting National Attention
MADISON, WI – Americans for Prosperity-Wisconsin announced it will engage in next week's special election in Western Wisconsin to support Rep. Adam Jarchow's bid for state Senate.  The free-market activist group will be running radio and digital ads, utilizing traditional direct mail and GOTV postcards handwritten by activists, as well as phone-banking and canvassing to encourage Wisconsinites to vote for Jarchow. The effort represents the first time the group has made independent expenditures in a state legislative race.
Americans for Prosperity-Wisconsin State Director Eric Bott made the following statement:
"The eyes of the nation will be on Western Wisconsin as voters go to the polls in the first special election of 2018.  We have a real opportunity to make a difference in this race and to help Representative Jarchow win a decisive victory. Jarchow is the foremost champion for constitutional rights in the legislature today. Whether its supporting pro-growth tax reform or standing up to wasteful Madison spending, Representative Jarchow has been a true champion for the principles and policies AFP-WI activists fight for each and every day."
What they're Saying
Wisconsin State Journal: Next week's special Senate election first to test national Democratic wave in Wisconsin
You can view AFP-WI's new digital ad HERE 
You can listen to AFP-WI's new radio ad here and read the ad script below.
There is only one principled candidate running for state senate in Wisconsin.
His name is Adam Jarchow.
And Jarchow has the record to prove it.
Jarchow supported tax reforms that put 21 million back in the hands of hardworking families.
And thanks to his support, our state tax code is helping small and medium businesses grow.
Jarchow stands up to wasteful, Madison spending, so more of our paychecks stay here at home.
He's taking on Madison bureaucrats – fighting against handouts for well-connected, special interests.
That means holding Madison accountable – so they put US first.
So on January 16th, let's send Madison a message – we want someone who's looking out for us.
Vote Adam Jarchow for state senate and keep Wisconsin moving forward.
Paid for by Americans for Prosperity. Not authorized by any candidate, candidate's agent, or committee