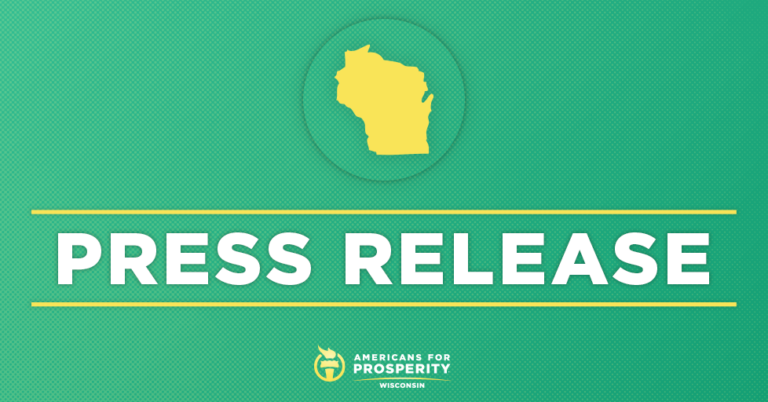 AFP-Wisconsin Applauds Assembly for Passing Welfare Reform
Grassroots advocacy group encourages Senate to quickly follow suit and increase work opportunity for everyone
MADISON, WI – Americans for Prosperity-Wisconsin applauded the Assembly for passing Governor Walker's sweeping welfare reform plan today. AFP-Wisconsin led a heavy grassroots and digital advertising push to urge lawmakers to pass the plan. The State Senate is expected to follow suit soon.
Americans for Prosperity State Director Eric Bott made the following statement: 
"Wisconsin works best when Wisconsin works for everyone. We applaud the Assembly for passing welfare reform which will make it easier for all Wisconsinites to get back on their feet and build their future.
"This commonsense reform removes barriers to job opportunities, rewards hard work, and cracks down on waste, fraud and abuse. The Walker reform plan will give able-bodied Wisconsinites the tools they need to find employment and succeed, through hands-on job training and job-search resources while preserving Medicaid for the elderly, the disabled, and for those who truly need the help."
"More Wisconsinites are finding jobs than ever before, wages are up, and unemployment just tied the all-time lowest rate on record. It's time to make sure no able-bodied adult is left behind and help thousands of Wisconsinites find the dignity and happiness that comes with work. Our base of over 130,000 AFP-WI activists are proud of lawmakers for passing the "Wisconsin Works for Everyone" package."
Key aspects of the reform include:
Requiring able-bodied adults enrolled in Wisconsin's medical assistance program to participate in the FoodShare Employment and Training program, which provides hands-on job training and job resources.
Requiring FSET participants to pass a drug test and providing treatment to help those who fail the test.
Expanding the work requirement for able-bodied FoodShare recipients from 20 to 30 hours per week.
Establishing photo ID requirements to participate in the FoodShare program.
Requiring able-bodied medical-assistance program recipients to comply with child support orders.
Last year, AFP-Wisconsin made a six figure investment in television advertisements asking Wisconsinites to thank Governor Scott Walker for keeping his promises to cut taxes and balance the state budget.