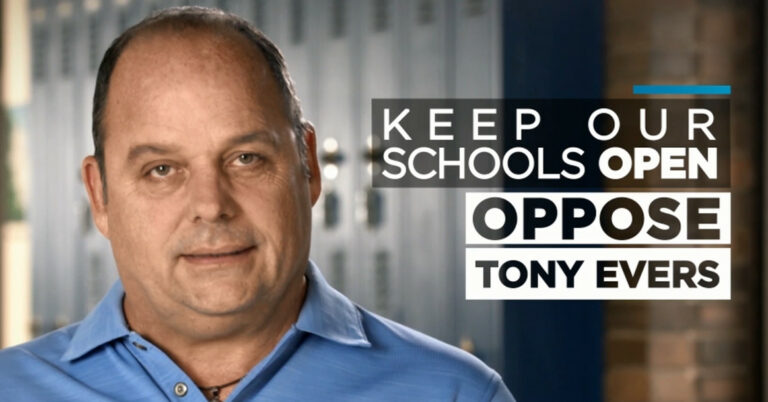 AFP-WI in New Ad: Evers Plan Will Take Quality Education Away from Children
MADISON, Wis. – Americans for Prosperity-Wisconsin (AFP-WI) on Thursday announced a new ad as part of the group's continual seven-figure effort in the race for Wisconsin governor. The 30-second spot features parents and teachers speaking direct-to-camera about the harmful effects Tony Evers' education plan would have on Wisconsin's children and their futures. Tony Evers would phase out the state's educational choice program, threatening to shutter some of the state's highest performing schools.
The new ad will run on digital platforms in Milwaukee. On Monday, AFP-WI announced its fourth statewide TV ad buy in the race for governor.
AFP-WI State Director Eric Bott issued the following statement:
"The educational choice program ensures our kids get an education tailormade for their individual needs and talents, but Tony Evers would take that all away. Without the program, some of our state's highest performing schools would be forced to close and thousands of low income children could be kicked out of the schools they love. This isn't about politics, this is about our kids' futures and the future of Wisconsin. Vote against Tony Evers to keep our high-performing schools open."
Background:
Tony Evers Wants To End The Educational Choice Program
Evers: "As Governor, I Would Work With The Legislature To Phase Out Vouchers …" (Tony Evers, "Questions For 2018 Gubernatorial Candidates," Wisconsin School Administrators Alliance, 9/18)
Some Of Our Best Schools Would Have to Close Under Tony Evers' Plan
Marquette University Law School Senior Fellow Alan J. Borsuk: "Voucher Money Keeps Private Sectors Part Of Milwaukee's Educational Offerings." "With such a small middle class remaining in Milwaukee, it is hard to picture private schools surviving on tuition and donations alone. Voucher money keeps private sectors part of Milwaukee's educational offerings." (Commentary, Alan J. Borsuk, "25 Years Into Milwaukee's Voucher Schools, Lessons For Wisconsin," Journal Sentinel, 10/24/15)
For further information or an interview, reach Lorenz Isidro at LIsidro@afphq.org or (703) 887-7724. 
Americans for Prosperity (AFP) exists to recruit, educate, and mobilize citizens in support of the policies and goals of a free society at the local, state, and federal level, helping every American live their dream – especially the least fortunate. AFP has more than 3.2 million activists across the nation, a local infrastructure that includes 36 state chapters, and has received financial support from more than 100,000 Americans in all 50 states. For more information, visit www.americansforprosperity.org
###