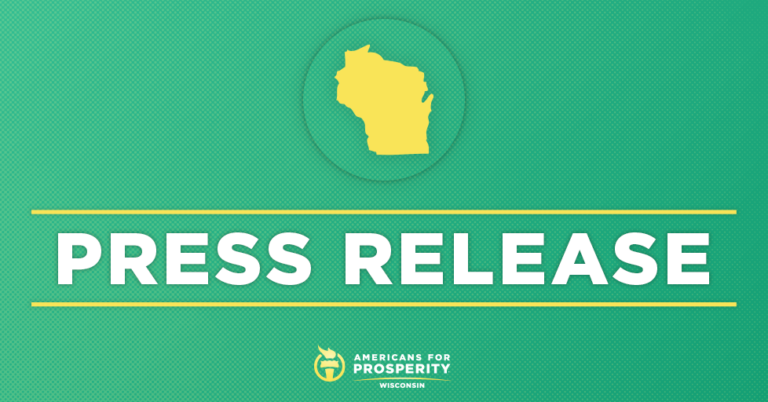 AFP-WI Bolsters Staff, Hires New Legislative Director
MADISON, Wis. – Americans for Prosperity-Wisconsin (AFP-WI) on Thursday announced the hire of Megan Cramer Novak as Legislative Director as the grassroots group looks to grow its policy work in the years ahead. Novak had previously served as senior policy advisor to Gov. Scott Walker.
"I'm thrilled to be part of an organization that drives meaningful progress on policy initiatives that lift people up and expand opportunities to succeed for all Wisconsinites," said Novak. "I look forward to building on the policies that have produced such enormous economic gains in pursuit of a better future for all Wisconsinites."
"Megan's legislative experience and deep commitment to making Wisconsin a better place in which to live, work, and raise a family is a huge asset to our team as we ramp up our efforts to tackle the biggest problems facing Wisconsin and our country," said AFP-WI State Director Eric Bott. "She'll be critical as we build the broad coalitions capable of breaking down barriers to help people improve their lives."
Megan Cramer Novak grew up in Kenosha and Fond du Lac. She previously served in the Office of Governor Scott Walker as a Senior Policy Advisor, where she managed the Healthcare, Human Services, Education and Public Safety Policy Team. Prior to that, she served in the Wisconsin Department of Administration as Legislative Advisor and the state senate as Legislative Assistant to Senate Majority Leader Scott Fitzgerald. Megan is a proud University of Wisconsin-Madison alumna. She lives in Verona with her husband.
For further information or an interview, reach Lorenz Isidro at LIsidro@afphq.org or (703) 887-7724. 
Through broad-based grassroots outreach, Americans for Prosperity (AFP) is driving long-term solutions to the country's biggest problems. AFP activists engage friends and neighbors on key issues and encourage them to take an active role in building a culture of mutual benefit, where people succeed by helping one another. AFP recruits and unites Wisconsinites behind a common goal of advancing policies that will help people improve their lives. For more information, visit www.americansforprosperity.org
###