Please select your state
so that we can show you the most relevant content.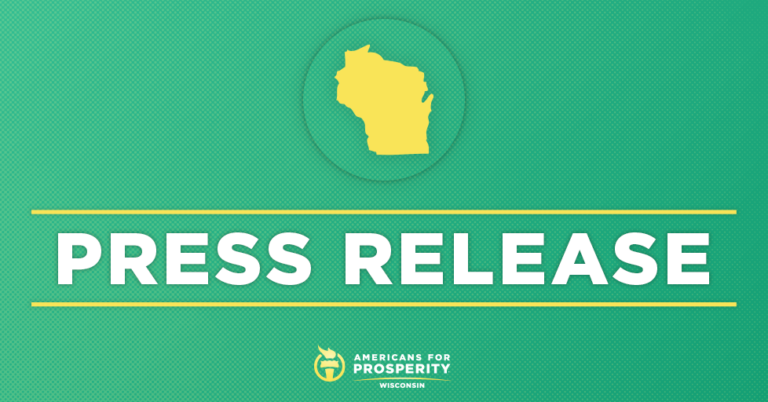 AFP-WI Applauds Senate Passage of Labor Reform Bill
Employment Law Standardization Measure Passes Senate
Madison, WI – Americans for Prosperity-Wisconsin (AFP-WI) today applauded Senate passage of Assembly Bill 748 (AB 748), the Employment Law Standardization Act.  AB 748 protects Wisconsin workers from the failed policy experiments of west coast cities such as scheduling ordinances that ultimately lead to lost jobs and fewer opportunities for the least fortunate.  The measure provides a statewide standard for employment law, giving employers the regulatory certainty and clarity they need to start and grow their businesses and removes barriers to entry for would-be entrepreneurs by enacting local occupational licensure reform.
The amended bill now heads back to the Assembly for concurrence.  A similar version passed the Assembly in February. AFP-WI activists were very active in promoting this bill and urging its passage before the year's regular legislative session closes.
AFP-WI Deputy State Director Annette Olson made the following statement on AB 748's passage:
"With passage of this bill, a host of regulatory impediments on Wisconsin's small businesses and workers will be removed.  By streamlining regulations and removing those that don't make any sense, Wisconsin is positioning itself as a great place to do business, benefiting Wisconsin workers and consumers.  I am very grateful for all the AFP-WI activists who worked so hard to help get this bill passed.  The bill's supporters in the legislature deserve tremendous credit for working so hard to get this bill finished before the session closes."
© 2023 AMERICANS FOR PROSPERITY. ALL RIGHTS RESERVED. | PRIVACY POLICY