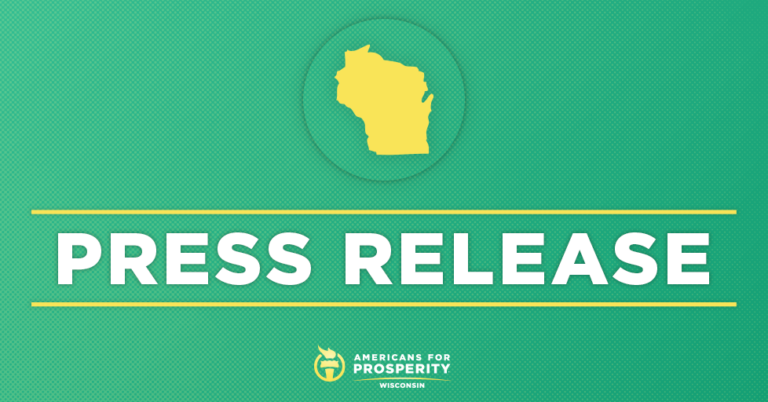 AFP-WI Announces Next Wave of Grassroots Lobbying Efforts
MADISON, Wis. – Americans for Prosperity-Wisconsin (AFP-WI) on Thursday announced a new wave of grassroots investment to educate Wisconsinites and urge them to ask their lawmakers to advance the group's legislative priorities. The group will mobilize activists throughout the state to canvass communities and have conversations with their neighbors about recent legislative action to reform criminal justice policies, expand educational opportunity, lower taxes, and decrease government spending.
This wave of the effort will thank Sen. Alberta Darling for introducing expungement reform legislation and for fighting for all students and against efforts in the state budget to freeze enrollment in Wisconsin's educational opportunity programs. The group will also thank Sen. Dan Feyen for supporting middle class tax cuts and hold Sen. Jen Shilling accountable for supporting Gov. Evers' tax and spend budget.
View Sen. Alberta Darling Doorhanger
View Sen. Dan Feyen Doorhanger
View Sen. Jen Shilling Doorhanger
AFP-WI State Director Eric Bott issued the following statement:
"As the budget debate heats up, the time is ripe for the grassroots to double down and encourage their lawmakers to advocate for policies that open doors for Wisconsinites and pave the way toward a brighter future. Opportunity drives Wisconsin, and we remain committed to fighting for policies that help Wisconsinites improve their lives and achieve their full potential."
The first wave of the effort thanked Sen. Patrick Testin for opposing Gov. Evers' irresponsible capital budget and Sen. Tom Tiffany for supporting middle class tax cuts. The group also held Rep. Robyn Vining accountable for supporting Gov. Evers' budget.
The group then launched a direct mail and digital campaign encouraging Wisconsinites to thank Rep. Evan Goyke, Rep. David Steffen, and Sen. Alberta Darling for leading on policies to reform the criminal justice system during the 2019 legislative session and urge continued action around these important reforms.
The effort includes canvassing, phone banking, digital ads, direct mail, and other grassroots tactics.