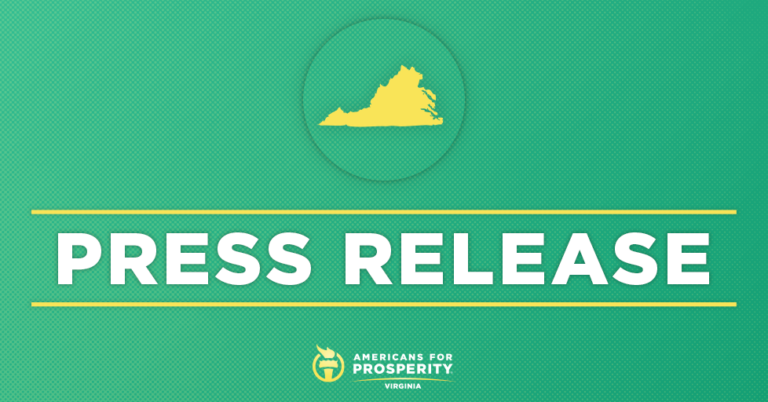 AFP-VA Announces Education Advocacy Grassroots Trainings Across the State
First training is in Norfolk on September 24, Future trainings in Richmond, Harrisonburg, & Sterling  
Richmond, VA – Today, Americans for Prosperity-Virginia (AFP-VA), in partnership with the Virginia Education Opportunity Alliance (VEOA), announced a series of grassroots trainings across Virginia for families and education activists. The purpose of the trainings is to educate and empower Virginians to effectively advocate for more educational freedom in the state. The first training will take place in Norfolk on Saturday, September 24 and future trainings will take place in Richmond, Harrisonburg, and Sterling (full schedule below).
"It's time Virginia's education system reflects how our children learn—DIFFERENTLY. Every child is unique and deserves an education tailored to their learning needs and interests." said Rachel Adams, AFP-VA Director of External Affairs.  "With the Virginia legislative session about to start, Virginia parents are ready to engage their legislators to make sure they keep their promises to expand educational freedom. We are working to give Virginia parents and all Virginians the tools they need to get education reform across the finish line, so our children can thrive"
The VEOA curriculum will provide parents and members with training and resources to effectively grow a grassroots movement across Virginia increasing support for more opportunities in education and improved curriculum transparency in the public schools.

The VEOA training curriculum will teach Virginians multiple facets of grassroots advocacy including: 
Educational choice messaging
How to tell your story about education freedom
Best practices for recruitment
Best practices of a lobby visit with a legislator
Use of social media
Grassroots training schedule:
Saturday, September 24th 10am-3pm  DoubleTree Hotel – Norfolk Airport, 1500 N Military Hwy, Norfolk, VA 23502
Saturday, October 1st 10am-3pm  Drury Plaza Hotel – Richmond/Short Pump, 11049 W Broad St, Glen Allen, VA 23060  
Saturday, October 15th 10am-3pm  Hyatt Place – Harrisonburg , 1884 Evelyn Byrd Ave, Harrisonburg, VA 22801  
Saturday, November 12th 9:30am-2:30pm  
DoubleTree Hotel – Sterling/Dulles Airport , 21611 Atlantic Blvd, Sterling, VA 20166  
BACKGROUND
AFP: Through broad-based grassroots outreach, Americans for Prosperity (AFP) is driving long-term solutions to the country's biggest problems. AFP activists engage friends and neighbors on key issues and encourage them to take an active role in building a culture of mutual benefit, where people succeed by helping one another. AFP-VA recruits and unites Virginians behind a common goal of advancing policies that will help people improve their lives. For more information, visit www.americansforprosperity.org
VEOA: The VEOA was founded in November 2021 in response to Virginia parents' expressed desire to be more involved in making decisions for their children's education. As of July 2022, over 60 organizations and individuals including the Thomas Jefferson Institute, Heritage Action, Virginia Institute of Public Policy, The Family Foundation, The Middle Resolution Policy Network, and Americans for Prosperity have joined the coalition. To learn more about VEOA, click here.