Please select your state
so that we can show you the most relevant content.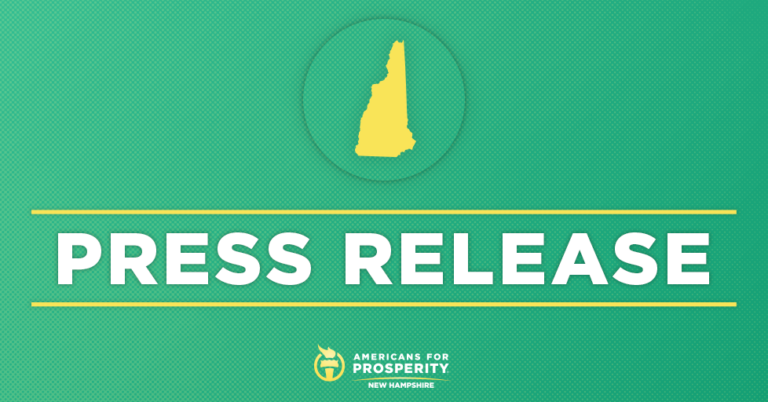 AFP Urges Lawmakers to Protect Granite Staters from $800 Million Sales Tax
CONCORD, NH – Americans for Prosperity-New Hampshire (AFP-NH) today urged lawmakers to reject House Bill 735, a bill that would establish a sales tax on carbon-based fuels. According to the Department of Environmental Services, imposing a tax per-ton emission of carbon dioxide would cost nearly $800 million by 2023.
Americans for Prosperity-NH State Director Greg Moore issued the following statement:
"Enacting a carbon fuel sales tax would slam the brakes on our booming economy and undermine our pro-growth economic environment. This $800 million tax would erode the New Hampshire Advantage by driving up the costs of goods and services and reducing cross-border sales and tourism. Forcing the Department of Environmental Services to become a tax collecting agency, something it is neither prepared nor equipped for, further shows how unworkable this bill is. Lawmakers should ensure the government doesn't impose this barrier to growth and reject this $800 million sales tax."
Background:
Companies hit with the tax will need to pass on some of the increased costs to the consumer just to stay afloat or cut back on jobs and investment. According to one study, a $25 per ton carbon tax would cost a family of four $1,900 per year, increase gas prices by 50 cents per gallon, and cost the economy more than 1 million jobs.
The compliance costs and regulations would burden many small businesses, like gas stations, who would have to track, for example, if gasoline shipments had already paid its carbon tax or not and could cause many to inadvertently run afoul of the law.
© 2023 AMERICANS FOR PROSPERITY. ALL RIGHTS RESERVED. | PRIVACY POLICY