Please select your state
so that we can show you the most relevant content.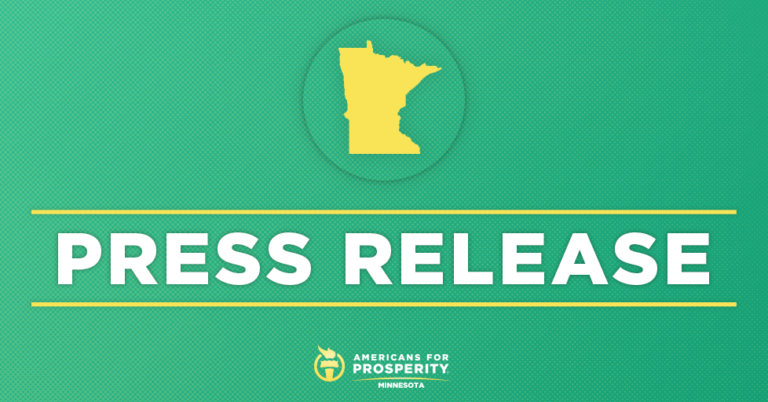 AFP Unveils Plan for Minnesota's Economic, Budget Recovery
ST. PAUL, MN – Americans for Prosperity-Minnesota (AFP-MN) today urged Governor Walz and state lawmakers to take decisive, fiscally responsible steps to stem the tide of fiscal and economic crisis our state is facing due to the coronavirus pandemic and business shutdown.
In light of recent projections by the end of this fiscal year, the grassroots group unveiled a plan to help lawmakers navigate the challenges ahead and put the state on a sustainable, fiscally responsible path.
AFP-MN State Director Jason Flohrs issued the following statement:
"The first step for our state's recovery is to get Minnesota's economy going again by allowing business to safely reopen and workers to return to their jobs and livelihoods. Then, lawmakers need to face the facts; government will have to do more with less, share in the pain that Minnesota families and businesses are facing, and make tough budget decisions to live within its means.
"Increasing taxes or asking Washington for that end up harming Minnesotan taxpayers for other states' irresponsible fiscal policies is the wrong approach. Even under these difficult circumstances, lawmakers have an opportunity to chart a new path that builds a sustainable economy that works for all. The Legislature needs to rapidly shift from a "nice to have" to a "need to have" mentality. In fact, every day that goes by is a missed opportunity to conserve the resources we have for the most important priorities."
Background:
AFP-MN is currently running digital ads directing Minnesotans to a digital tool that enables them to tell their lawmakers to oppose state bailouts and another digital tool urging Minnesotans to tell lawmakers to safely restart the economy and help get Minnesotans back to work.
© 2023 AMERICANS FOR PROSPERITY. ALL RIGHTS RESERVED. | PRIVACY POLICY