Please select your state
so that we can show you the most relevant content.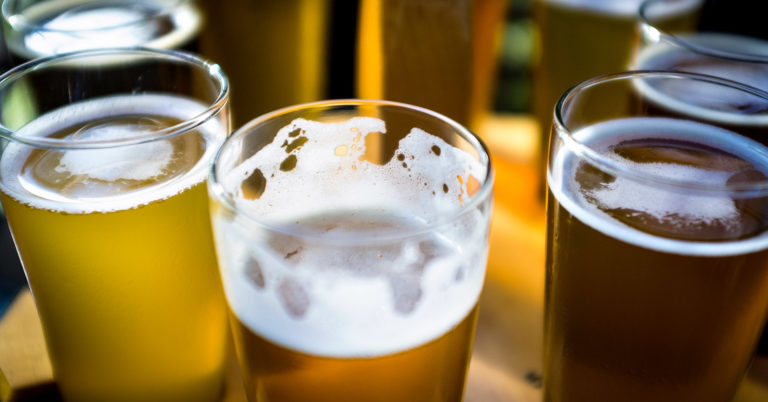 AFP: The House Deserves One on the House!
Grassroots group toasts microbrew bill passage
PIERRE, S.D.—Americans for Prosperity-South Dakota (AFP-SD) on Tuesday applauded lawmakers for sending a microbrewery regulatory reform bill to the governor's desk. The bill, SB 173, would ease restrictions on South Dakota's microbreweries, enabling these businesses to grow and thrive.
"We want to thank all parties – brewers, distributors, lawmakers, the Governor – for coming together, despite initial opposition, to create a solid, workable bill," said AFP-SD Deputy State Director Andrew Curley. "With the current boom of microbreweries across the country, this bill brings the state into the 21st century and will allow our craft breweries to better compete and grow. This is a huge win for South Dakota's microbrewers, and it is a shining example of the possibilities when government can get out of the way and remove barriers to opportunity and prosperity."
Americans for Prosperity-South Dakota activated its base of grassroots supporters to urge legislators to support greater economic opportunity for South Dakota microbrewers. AFP-SD activists sent over 2,000 emails to state lawmakers to help get the bill across the finish line.
Smaller businesses create opportunities for South Dakotans to work and build on their dreams. Many South Dakota entrepreneurs have joined the craft beer boom, building their own microbreweries to share their creations. This bill would allow brewers to sell directly to retailers and would raise the cap on the amount they can produce to 30,000 barrels.
© 2023 AMERICANS FOR PROSPERITY. ALL RIGHTS RESERVED. | PRIVACY POLICY