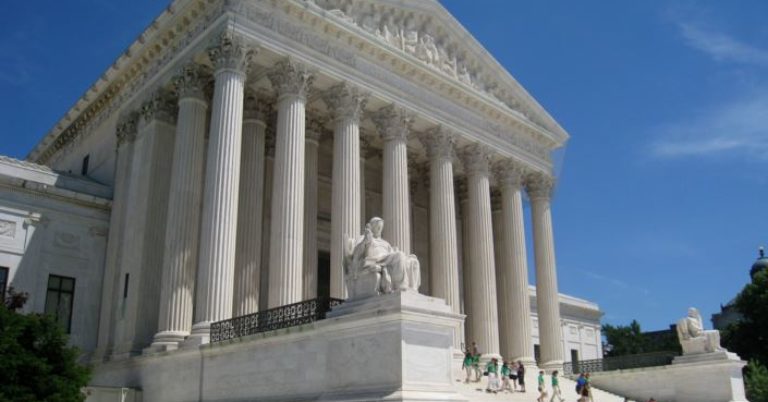 AFP to Scale up Efforts on Courts in 2018
Organization Hires New VP of Judicial Strategy, Lays Groundwork for Next SCOTUS Vacancy
ARLINGTON, VA – Americans for Prosperity (AFP) is announcing Sarah Field as its new Vice President of Judicial Strategy. The hiring signals a significant investment that the grassroots organization will make this year toward judicial engagement.
AFP will lay the groundwork for engagement on the next Supreme Court vacancy, and will engage in lower court nominations as needed. The group – active in 36 states – will educate its activists on the importance of a fully-functioning judiciary and, when necessary, will bring the full force of its grassroots muscle to the fight by making calls, holding events, dropping mail, and running ads to advocate for the confirmation of nominees who will respect the rule of law. AFP activists will also hold accountable those elected officials who needlessly obstruct the hearings and confirmations of fair and qualified judges.
AFP Vice President of Judicial Strategy Sarah Field issued the following statement:
"Securing Justice Neil Gorsuch onto the Supreme Court bench was a major victory for freedom, but the fight to realign our courts around the rule of law is far from over. With over 170 vacancies on lower courts across our country, America is facing an urgent judicial crisis. Everyday Americans are not able to access the justice guaranteed to them by our Constitution because of these vacancies.

"We saw last year how passionate Americans are about ensuring fair and qualified judges are confirmed – they know that at its core, this fight is about protecting the rule of law. This year we will mobilize our activists as needed, particularly when members of the Senate choose to needlessly obstruct the confirmation process. When the next vacancy opens on the Supreme Court, we will be ready."
AFP's grassroots partner, Concerned Veterans for America, engaged heavily in support of fair and qualified judges in 2017. The veterans advocacy group launched a project, Defend The Courts, dedicated to mobilizing activists to defeat needless obstruction of fair and qualified nominees. The group was also instrumental in confirming Justice Neil Gorsuch, making a historic and unprecedented grassroots effort that included over half a million calls, three waves of direct mail, digital ads, meaningful coalitions, and targeted web ads in 12 states.
Sarah Field has spent her career dedicated to advancing freedom in the conservative movement. She has previously served as deputy director for state courts at the Federalist Society and received her law degree from Case Western Reserve University School of Law.
For further information or to set up an interview, contact Media@afphq.org
###