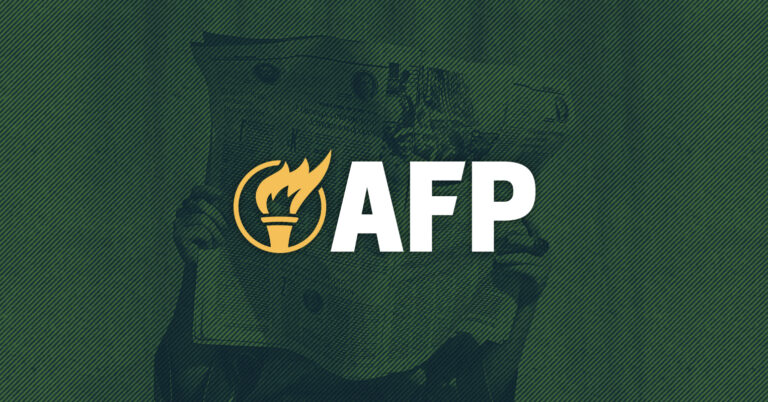 AFP Releases New Targeted Ad Campaign Holding Lawmakers Accountable for Reckless Spending and Historic Inflation
Six-figure Americans for Prosperity Campaign To Focus On Thirteen Congressional Districts
Arlington, VA – With inflation running rampant—and threatening to worsen as Washington seeks to advance more reckless spending programs—Americans for Prosperity is announcing a new six-figure campaign calling for accountability for trillions in reckless spending. The ads highlight the empty promises and damaging results of the American Rescue Plan Act (ARPA), which pushed inflation into overdrive and failed to create a single new job.
"The ARPA is a case study in how simply throwing more money at a problem instead of addressing its root causes always leaves Americans worse off and deeper in debt," said AFP Chief Government Affairs Officer Brent Gardner. "The majority of Americans understand that multi-trillion dollar far-left wish-lists like 'ARPA' and 'Build Back Better' will only do more damage to the weakest parts of the country's economic health: inflation, labor shortages and the supply chain. We're asking voters to send that message loudly and clearly to their elected representatives."
The ads will target lawmakers who voted for trillions of dollars in new spending, and despite the harm that spending caused, continue to call for trillions more.
Each Congressman "voted to spend trillions of your tax dollars," the ad's voiceover says. "What did you get? Higher prices, record inflation, no [COVID] tests, no new jobs—no results. It's time to tell them: no more."
"No More" is an extension of AFP's "End Washington Waste" campaign. The latest phase will ramp up right as AFP has launched "Empowering People, Emerging Stronger", its five-point legislative blueprint designed, in contrast to "Build Back Better," to bring lawmakers from both Parties together behind solutions that empower people to create a stronger, more prosperous future.
Click here to view a sample ad from the "No More" campaign.
Learn how the ARP has failed to deliver on its promises.
The ads will air digitally in the following lawmakers' districts: Rep. Josh Gottheimer (NJ-05), Rep. Stephanie Murphy (FL-07), Rep. Cindy Axne (IA-03), Rep. Conor Lamb (PA-17), Rep. Lizzie Fletcher (TX-07), Rep. Chris Pappas (NH-01), Rep. Abigail Spanberger (VA-07), Rep. Elissa Slotkin (MI-08), Rep. Haley Stevens (MI-11), Rep. Tom O'Halleran (AZ-01), Rep. Vicente Gonzalez (TX-15), Rep. Filemon Vela (TX-34), and Rep. Matt Cartwright (PA-08).