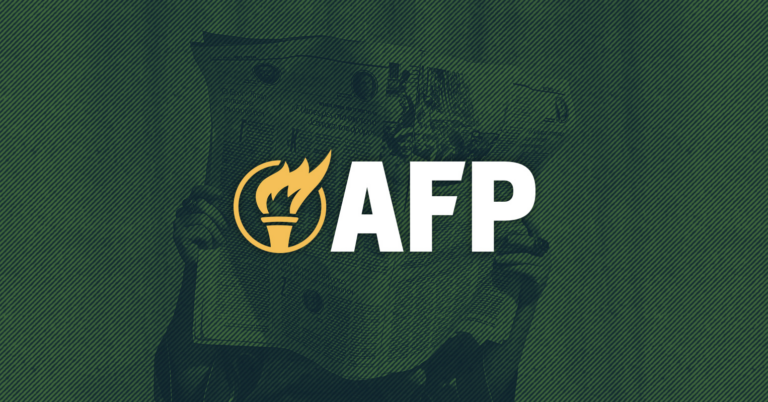 AFP Praises Governor DeSantis for "Supporting Entrepreneurship and Continuing to Push Our Economy Forward"
TALLAHASSEE, FL — Americans for Prosperity – Florida (AFP-FL) today thanked Governor Ron DeSantis for signing into law several bills supported by AFP-FL during this year's legislative session, notably three measures aimed at cutting burdensome regulations that hinder entrepreneurship and the state's economic recovery. AFP-FL and it's dedicated activists from all corners of the state encouraged state lawmakers to pass these legislative reforms.
AFP-FL State Director Skylar Zander released the following statement: 
"While COVID-19 has certainly caused negative impacts on the economy, it didn't stop Flordians from continuing to find innovative ways to start new businesses or careers. These new laws will cut burdensome red tape to help create jobs, help more people prosper, and make it easier for hardworking Floridians to provide for their families. AFP-FL is proud of our activists' work to help these important measures become law, and we thank Governor DeSantis for continuing to push our economy forward by supporting Florida's entrepreneurs."
The governor signed the following bills into law: 
SB 266/HB 403 Home-Based Businesses 
These bills would reduce unnecessary regulations that made it harder for home-based businesses to thrive. These legislative steps will allow for job creation and more economic growth as Florida seeks new, innovative ways to provide services to local communities.
SB 1294/HB 663 Cottage Food Operations 
Cottage food operations are home-based cooking businesses that provide entrepreneurs the opportunity to make food for customers without the burden of having to buy pricey, and potentially unnecessary, commercial-grade office space and equipment. This legislation would reduce barriers for cottage food owners to provide for their families—while creating jobs and economic opportunity.
SB 268/HB 735 Preemption of Local Occupational Licensing 
Currently, 30 percent of Florida's workforce is required to seek a government permission slip—or occupational license—to provide for their families in their chosen career path. This creates a substantial barrier for those seeking opportunities in a variety of industries, and disproportionately impacts low-income individuals who are forced to pay for licensing fees and requirements before holding down a job in their chosen profession. The passage of these bills will standardize requirements for occupational licensing and remove additional barriers placed at the local level for contractors.
 DeSantis also signed the following AFP-FL backed bills into law:
·  SB 46 Craft Distilleries
·  HB 59 Growth Management
·  SB 400 Public Records
·  HB 431 Physician Assistants
·  HB 855 Barber Services