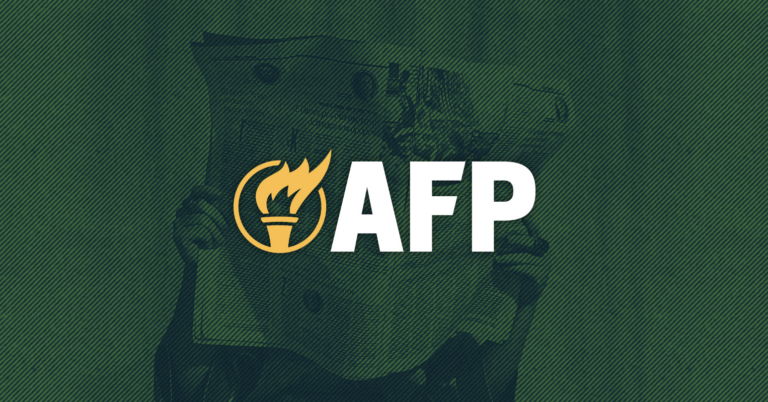 AFP-Pennsylvania Backs Policy Champions for PA General Assembly
Harrisburg, PA—Americans for Prosperity-Pennsylvania (AFP-PA) today announced support for their first wave of candidates running to serve in the Pennsylvania General Assembly.
AFP-PA endorsed for reelection State Reps. Valerie Gaydos (LD-44), Dawn Keefer (LD-92), Seth Grove (LD-196), Lori Mizgorski (SD-38), Parke Wentling (LD-07), and David Rowe (LD-85) for their dedication to policies that right-size Harrisburg and empower Pennsylvanians to thrive.
First-time candidates Marla Brown, Cindy Kirk, Rico Elmore, and Alec Ryncavage also won AFP-PA's support in their bid to represent their districts in the Pennsylvania House of Representatives.
State Sens. Lisa Baker (SD-20) and Kristin Phillips-Hill (SD-28) similarly earned AFP-PA's endorsement as policy champions for criminal justice and regulatory reform, respectively.
AFP-PA State Director Ashley Klingensmith made the following statement after the announcement:
"These are the candidates that Pennsylvanians can rely on to truly represent them. Each one has committed to working collaboratively to ensure Pennsylvanians have an unencumbered path to live the American dream. Our network of volunteers is already mobilized and prepared to make phone calls and knock doors to support these outstanding individuals who are going to be change-makers in Harrisburg.
"We are also excited to continue our support for State Reps. Greg Rothman (SD-34) and Natalie Mihalek (LD-40), as well as State Sen. Camera Bartolotta (SD-46)."
Background
Marla Brown
Marla Brown is running to represent the 9th Legislative District. She promises to champion Pennsylvania taxpayers and advocate for energy policies that would make Pennsylvania a net exporter of affordable energy—creating jobs and helping reduce energy costs in the commonwealth. She's also interested in ensuring that the rights and dignity of Pennsylvanians are honored by the Commonwealth's criminal justice system.
Cindy Kirk
Cindy Kirk is running to represent the 30th Legislative District. Her prior government experience as an Allegheny County council member and professional background as a nurse makes her well positioned to advance state medical reforms such as expanding nursing scope of practice and exercising fiscal prudence when working on behalf of taxpayers.
State Representative Valerie Gaydos
State Rep. Valerie Gaydos is running for her third term to represent the 44th Legislative District. Before serving in the General Assembly, Gaydos started her own small business and invested in other Pennsylvania small businesses. This background informs her passion to reform superfluous regulations that strangle economic growth and unnecessarily grow the size of government. She has also introduced legislation that would reform association health plans to increase access to quality, affordable health care.
State Representative David Rowe
State Rep. David Rowe is running for his second full term to represent Pennsylvania's 85th Legislative District. He is a champion for Pennsylvanians on labor, occupational licensing, spending, and taxes. He's been instrumental in advancing legislation that would advance worker freedoms and has worked tirelessly to ensure a vote on a constitutional amendment to place guardrails on state spending.
State Representative Dawn Keefer
State Rep. Dawn Keefer has represented Pennsylvania's 92nd Legislative District since 2016. She serves on the Labor and Industry, Finance, State Government, and Health Committees. She's been a reliable vote against Harrisburg's spending spree and an advocate for worker freedom and regulatory reform that will continue to help Pennsylvania workers.
Alec Ryncavage
Alec Ryncavage is a cybersecurity entrepreneur running to serve his first term as the representative of Pennsylvania's 119th Legislative District. He ran and won his first election to serve on Plymouth Borough City Council in 2019. He hopes to act as a fiscal watchdog for taxpayers in Harrisburg and work to advance reforms that will benefit the district's energy sector—providing more jobs and cheaper energy prices to the Commonwealth.
State Representative Seth Grove
State Rep. Seth Grove has served Pennsylvania's 196th Legislative District since 2008. He serves as chairman of the House State Government Committee where he has effectively championed regulatory reform and tax and spending restrictions, and fought against government overreach. He's received numerous awards and recognition for his dedicated service to the commonwealth and innovative policy solutions to the most urgent issues facing the Keystone State.
State Senator Lisa Baker
State Sen. Lisa Baker is running for her fifth term to serve as the State Senator serving Pennsylvania's 20th Senatorial District. As chair of the Judiciary Committee, ranking member of the Labor and Industry Committee, and a member of other key legislative committees, she is well-positioned to continue advancing legislation that improves life for Pennsylvanians. She is a policy champion on criminal justice and health care reform, advancing bills to create important task forces on juvenile justice, and expanding telehealth options for patients in the Keystone State.
State Senator Kristin Phillips-Hill
State Sen. Kristin Phillips-Hill is running for reelection to Pennsylvania's 28th Senatorial District. Prior to serving in the State Senate, she served for two terms in the Pennsylvania House of Representatives. She chairs the Communications and Technology Committee, is ranking member of the Agriculture and Rural Affairs Committee, and is a member of other key legislative committees. In office, she has championed regulatory and spending reforms to right-size the state government.
State Representative Lori Mizgorski
State Rep. Lori Mizgorski has served the constituents of the 30th Legislative District and is now running to represent those residents of the 38th Senatorial District. She has a deep background in local government, having served as a township commissioner in Shaler Township and worked as chief of staff for former State Representative Hal English. She's a champion on regulatory reforms that will rejuvenate Pennsylvania's economy—especially its energy sector—and is passionate about expanding access to affordable, quality health care.
State Representative Parke Wentling
State Rep. Wentling currently represents the 17th Legislative District and is running for the open 7th Legislative District.  Rep. Wentling is a former teacher who has used his seat in the General Assembly to reform labor policies that prevent Pennsylvanians from entering the workforce. He's also supported regulatory reviews that would limit the proliferation of costly and time-consuming regulations that burden individuals and businesses. He's also voted to put guardrails on government spending by amending the Pennsylvania Constitution to put caps on how much Harrisburg can spend.
Rico Elmore
Rico Elmore, running to represent the 16th Legislative District, has been engaged in community-based efforts to reform the Commonwealth's criminal justice system. Pennsylvanians can rely on him to address issues like overcriminalization, recidivism, and police reform with a balanced approach that ensures deserving individuals have a second chance in society. In addition to criminal justice reform, Elmore will vote to reduce occupational licensing requirements that keep people from entering the workforce as well as guard Pennsylvanians' paychecks by opposing tax increases.