Please select your state
so that we can show you the most relevant content.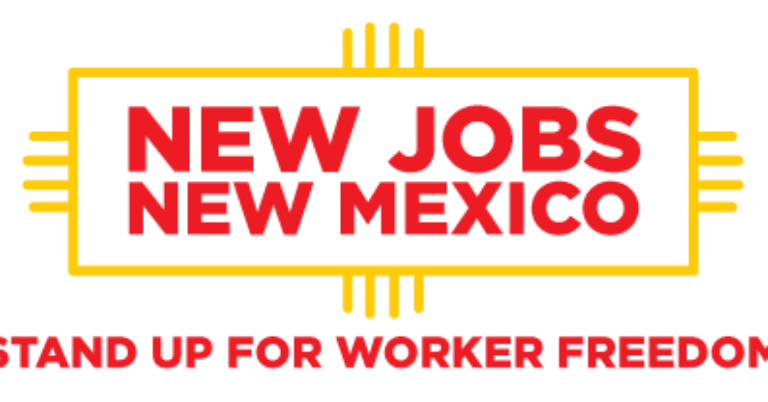 AFP-NM Applauds Otero County for Supporting Right to Work
Alamogordo, NM – Americans for Prosperity-New Mexico (AFP-NM) is applauding the move by Otero County Commissioners to pass a Right to Work ordinance. Commissioner Susan Flores is sponsoring the ordinance. When Right to Work passes, Otero will be the second county in New Mexico to expand workers' rights.
AFP-NM has been the most vocal advocate in the state for local governments to pass policies that empower New Mexico workers. Last September, AFP-NM launched the "New Jobs New Mexico"campaign – a robust grassroots, direct mail, and digital effort to educate citizens about the impact of Right-to-Work. AFP-NM first rallied in Sandoval County ,which passed Right-To-Work on January 19th, and the group committed to engaging across the state to make New Mexico the next Right-to-Work success story.
AFP-NM state director, Burly Cain released the following statement:
"Commissioner Flores is champion for workers' rights by proposing to make Otero County the next Right-to-Work success story. If county commissioners pass this ordinance, they will ensure Otero County and New Mexico become a more attractive place for workers and entrepreneurs. If you believe that hard-working New Mexicans should never have to surrender part of what they've earned to the union without their consent, then you support Right-to-Work and we want to work with you to make New Mexico the best place to live, work, and raise a family. We look forward to working with Commissioners Janet White and Lori Bies, and we will work with local activists to pass Right-to-Work in Otero County."
© 2023 AMERICANS FOR PROSPERITY. ALL RIGHTS RESERVED. | PRIVACY POLICY