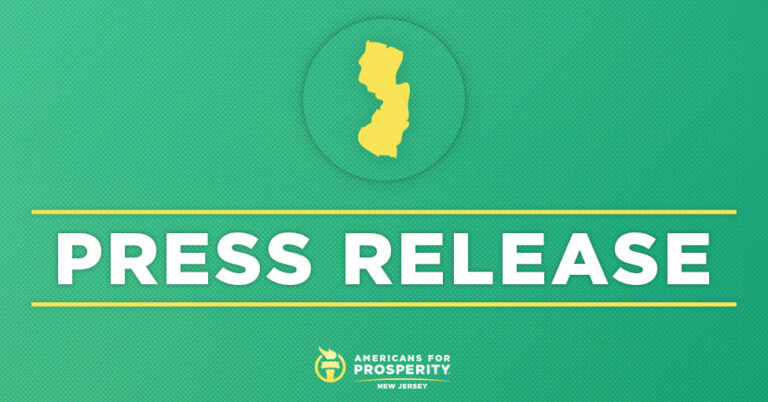 AFP-NJ Urges Voters to Oppose Ballot Question 1
TRENTON, NJ – Americans for Prosperity – New Jersey (AFP-NJ), is urging its activist base and all New Jersey voters to "Vote No" on Question 1 next Tuesday, November 6th. The ballot question will lead to higher property taxes and even more debt at a time when our state is one the most indebted states in the nation. It is most telling that the bill's price tag went up with each reprint, from $500,000,000 to $750,000,000 to $1,000,000,000 in bonding, without a fiscal plan in place. Governor Murphy conditionally vetoed the proposal, bringing it back down to $500,000,000.
AFP-NJ State Director Erica Jedynak said:
"Dangerously high property taxes are the #1 issue facing New Jersey now and we cannot afford $500M in new debt. Americans for Prosperity is a strong proponent of giving every student in New Jersey access to a high-quality education while at the same time promoting accountability and transparency. We believe that the shortest path to achieving these goals is to introduce innovation into the education system, and re-aligning existing resources to reflect new priorities, rather than solely issuing more debt. Unfortunately, the ballot question falls short of providing much needed innovation or fiscal prudence to a system that desperately needs both. Instead, devoid of fiscal planning, this measure intends to ask voters to add debt, which will lead to higher taxes. We are asking all New Jersey voters to Vote No."
Background:
See here for our letter to lawmakers, opposing S-2293 voted on by the NJ State Legislature.
For further information or an interview, reach Anna McEntee, amcentee@afphq.org, 703-674-9227. 
Paid for by Americans for Prosperity. AFP-NJ, PO Box 5746, Parsippany NJ, 07054.Americans for Prosperity (AFP) exists to recruit, educate, and mobilize citizens in support of the policies and goals of a free society at the local, state, and federal level, helping every American live their dream – especially the least fortunate. AFP has more than 3.2 million activists across the nation, a local infrastructure that includes 36 state chapters, and has received financial support from more than 100,000 Americans in all 50 states. For more information, visit www.americansforprosperity.org