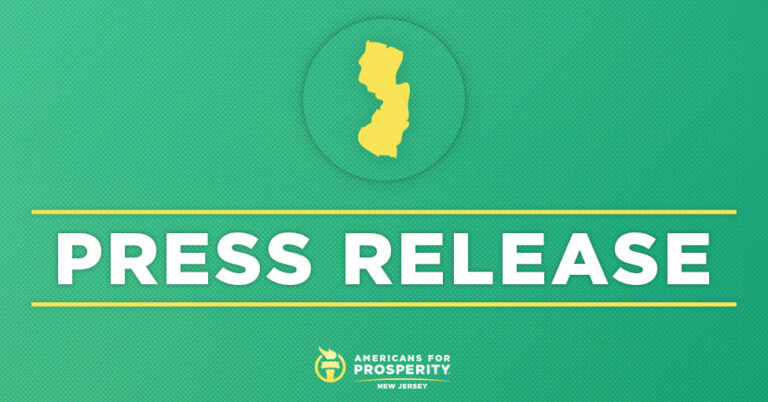 AFP-NJ Responds to Governor Murphy's Transition Report Highlighting Need for Occupational Licensing Reform
#2 Priority in Budget Transition Report
TRENTON, N.J. – Americans for Prosperity-New Jersey (AFP-NJ) responded to Governor Phil Murphy's Transition Team Report on the Budget released on Friday. The report lists "making government more efficient" as a top priority, and recommends the governor do that by removing "unnecessary requirements for occupational licenses on certain professions." AFP-NJ has consistently advocated for occupational licensing reform to reduce barriers to opportunity for New Jerseyans.
AFP-NJ State Director Erica Jedynak issued the following statement:
"Governor Phil Murphy's Transition Team's priority to reform burdensome occupational licensure in the state is an opportunity for both sides of the aisle to come together to advance good public policy, create jobs, and eliminate barriers to success.
"This is about people's ability to earn a living and support their family. We want every resident to have the ability to live their version of the American Dream and contribute meaningfully to the state's economy. Our activists are ready and willing to work with the new governor and state legislators of both parties to reduce barriers to opportunity and unleash success for all individuals."
"We support legislation to roll back licensure for many occupations, like hair braiders, interior designers, and milk samplers. Often, the state requires aspiring workers to pay for expensive education that does not match the actual job description, even if public safety isn't at stake. This effectively helps special interests and licensing boards control the marketplace and keep new professionals out."
Background:
AFP-NJ has mounted a two-year advocacy campaign to educate lawmakers, stakeholders, and activists about the consequences of burdensome licensure. AFP-NJ believes New Jersey residents shouldn't need to obtain a permission slip from the government in order to go to work.
AFP-NJ | Applauds Occupational Licensing Reform Bill Passage of State Legislature
Institute of Justice | License to Work 2 
AFP-NJ and Institute of Justice | Letter to Legislature re: Licensure for Pool Workers
NJ Hair Braiding Coalition | Video of Lobby Day Highlights at the State House
Arizona State University | Turning Shackles into Bootstraps
U.S. Department of the Treasury | Occupational Licensing Reform