Please select your state
so that we can show you the most relevant content.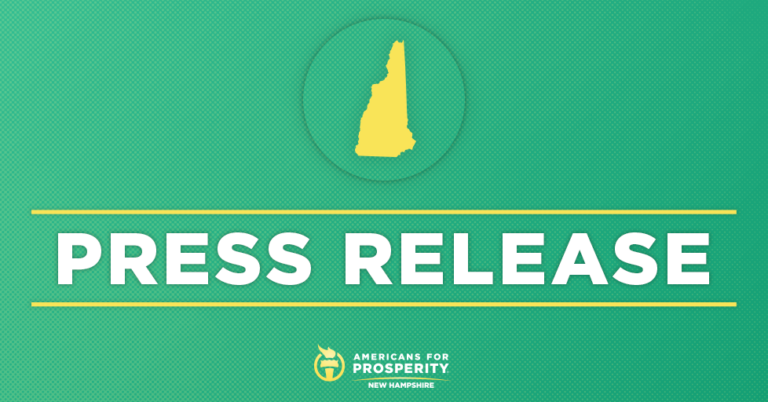 AFP-NH Unveils Annual Legislative Scorecard
CONCORD, NH – Americans for Prosperity-New Hampshire (AFP-NH) today announced the release of its annual legislative scorecard. The grassroots group produces this comprehensive digest to educate Granite Staters on how their elected state officials voted on some of the most impactful bills from the legislative session, covering issues such as tax increases, criminal justice reform, regulatory reform, among others.
Click here to view AFP-NH's 2020 Scorecard
AFP-NH State Director Greg Moore issued the following statement:
"We are committed to helping Granite Staters across the state see how their legislators voted on some of the most important issues during the legislative session. This scorecard is the perfect tool to empower people to see how committed their lawmakers are to economic freedom, fiscal responsibility, and removing barriers for every Granite Stater. We will continue to help people get engaged in the legislative process that affects their everyday lives and ensure their voices are heard in Concord."
Background:
Votes included in the legislative scorecard were announced to lawmakers through key vote alerts.
33 state Representatives and 5 state Senators were awarded the General John Stark Protector of Freedom Award, given to those legislators who received an A+ grade from AFP-NH for casting a vote that removes barriers to Granite Staters reaching their potential. In each of the key votes before their respective body. 94 state Representatives earned the Ebenezer Mudgett Champion of Freedom Award, given to those legislators who received an A grade from AFP-NH and cast votes in at least half of the key votes.
© 2023 AMERICANS FOR PROSPERITY. ALL RIGHTS RESERVED. | PRIVACY POLICY