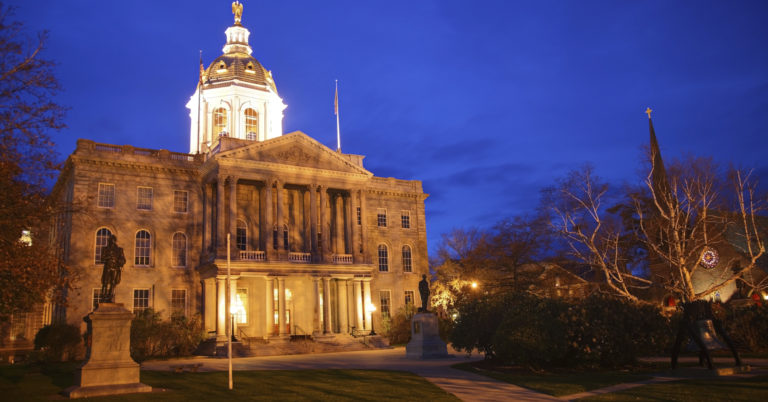 AFP-NH Launches Major Right to Work Accountability Campaign
Campaign includes mail, digital, and grassroots efforts educating citizens on their representative's record on Right to Work 
CONCORD, N.H. – Americans for Prosperity-New Hampshire (AFP-NH), the state's leading grassroots advocacy organization for economic freedom, on Friday announced the launch of a major accountability campaign that educates Granite Staters on their lawmakers voting record on Right to Work.
AFP-NH's campaign will kick off with a significant direct mail and digital campaign accompanied by the group's signature grassroots effort in multiple districts. Mail pieces will begin to hit in a variety of districts across the state starting next week. The mail effort includes two mailers with the first mail highlighting the representative's record on Right to Work, and the second mailer shows citizens how their representative stood against Governor Sununu and with union bosses.
Click here for example mail holding lawmakers accountable for voting "No" on Right to Work 
Click here for example mail holding lawmakers accountable for not supporting Governor Sununu's agenda of passing Right to Work 
"Unfortunately, some lawmakers chose to deny all New Hampshire workers the freedom to choose whether to join and pay union dues, instead of offering workers the same protection that 28 states now have. Denying Granite Staters the ability to decide what's best for themselves and their families directly undercuts the opportunity to expand the New Hampshire Advantage and make our state even more competitive," said Greg Moore, AFP-NH State Director. "It is unacceptable that workers are still coerced into joining or paying a union to keep their job. We hope that this campaign will help these legislators hear from their constituents and recognize the harmful consequences of their votes on Right to Work, and encourage them to support worker freedom in the future."
Background: 
Right to Work has been one of the biggest policy priorities for AFP-NH this past legislative session. The group has fought for Right to Work at the grassroots level and held phone banks and town halls to educate citizens on the benefits of Right to Work.
Not only does AFP-NH believe that Right to Work can secure freedoms for all workers, but it also helps draw more workers into a state. With New Hampshire's population stagnating, it is essential that the state implements policies that help the workforce grow. Studies by the Mackinac Center and the Cato Institute has shown Right to Work states experienced higher growth than they would have without Right to Work.
For further information or an interview, reach Greg Moore at GMoore@afphq.org or (603) 303-9297. 
###