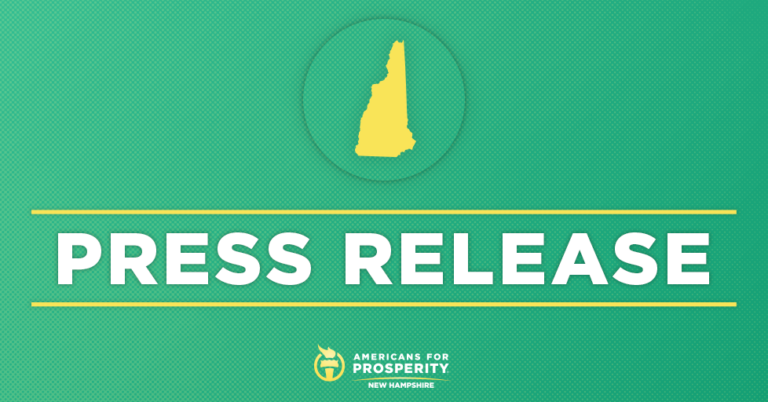 AFP-NH Announces Second Wave of Legislative Endorsements
CONCORD, NH – Americans for Prosperity-New Hampshire (AFP-NH) today announced its endorsement of two additional candidates for state representative, including one for re-election. These candidates earned the endorsement of AFP-NH through supporting principled policy solutions that seek to tackle the greatest challenges Granite Staters face, whether at the State House or in the community.
AFP-NH State Director Greg Moore issued the following statement:
"We are excited to endorse State Rep. Jason Osborne and candidate Steve Kenda. These candidates are dedicated to removing barriers to help our state's economy recover, helping small businesses get back on their feet, and ensuring Granite State families can keep more of what they earn. Now more than ever, we need lawmakers in Concord who will protect our New Hampshire Advantage of low-taxes and responsible government spending to help increase opportunity for all Granite Staters."
AFP-NH is proud to endorse the following candidates:
State Representative Jason Osborne (Rockingham 4): Rep. Osborne has worked on the Commerce Committee to reduce regulation and barriers to opportunity. He has sponsored legislation to expand access to affordable, quality health care and he has been a principled leader in the efforts to reduce spending and lower the tax burden on Granite Staters. He was AFP-NH's 2019 Tom Thomson Defender of Liberty Award recipient.
Steve Kenda (Hillsborough 7): Steve Kenda has been a long-time voice for limiting the size and scope of state government and providing tax relief to help our economy thrive. He is a leader in expanding worker freedom. As a successful entrepreneur, he understands what it will take to get our economy booming again.
Background:
In July, AFP-NH announced its first wave of state legislative endorsements: AFP-NH Endorses Candidates in Key 2020 State Races.
This advertisement has been paid for by Americans for Prosperity, Greg Moore, Treasurer, 767 Islington St, Portsmouth, NH, and has not been authorized by a candidate.