Please select your state
so that we can show you the most relevant content.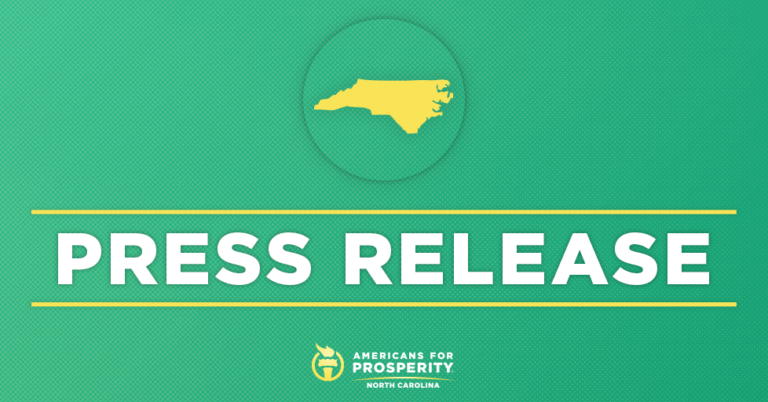 AFP-NC: Voters Chose Principled Policy Over Politics
RALEIGH, NC – The North Carolina chapter of Americans for Prosperity (AFP-NC) has long called on voters to choose principled policy over politics. AFP-NC urged voters to support the Income Tax Cap, a constitutional amendment that would cap North Carolina's state, personal, and corporate income tax rate at 7 percent. Additionally, AFP-NC encouraged voters to oppose to the Judicial Vacancy amendment, which the grassroots group has argued would have opened the door to more special-interest influence of our courts.
AFP-NC State Director, Chris McCoy, issued the following statement: 
"AFP-NC has long urged voters to support principled policies over politics, and that's exactly what North Carolinians have done this election. The Income Tax Cap will ensure that economic barriers to opportunity remain low and citizens and companies will keep more of their hard-earned money. The Judicial Vacancy amendment has been called many things by many folks, but we've never called it principled policy. AFP-NC is ready to work with all legislators to ensure that cronyism is kept out of our courts in the future."
Background:
AFP-NC has long-supported and Income Tax Cap amendment because this policy would protect North Carolinian citizens and companies from future tax hikes. Read more here.
AFP-NC launched a campaign in opposition to the Judicial Vacancy amendment and argued that the amendment would allow for manipulation and cronyism to enter the court system. AFP-NC maintains that the courts must remain fair, independent and impartial. Read more here.
© 2023 AMERICANS FOR PROSPERITY. ALL RIGHTS RESERVED. | PRIVACY POLICY