Please select your state
so that we can show you the most relevant content.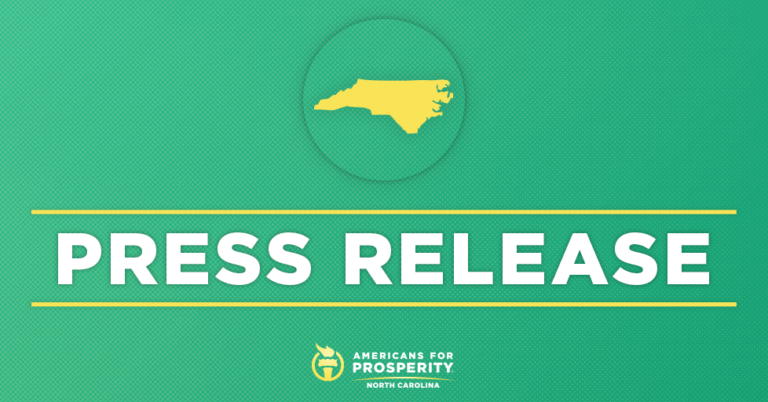 AFP-NC Urges Sens. Tillis and Burr to Work Toward Permanent Solution for Dreamers
Raleigh, NC — Americans for Prosperity-North Carolina (AFP-NC) is urging Senators Tillis and Burr to support a solution that will provide a permanent solution for DREAMERS – instead of short-term protections. The US Senate is scheduled to vote on the proposal today.
AFP-NC State Director Chris McCoy issued the following statement:
"It's simple. If lawmakers would like to end the shutdown then they must support a permanent solution for Dreamers while funding border security. The current proposal is a valuable first step but fails to provide a long-term solution for Dreamers and the communities to which they contribute. Our North Carolinian Senators are well-positioned to fight for a permanent solution for Dreamers and show their constituents that commonsense, compassionate reforms are possible if we work together."
BACKGROUND:
Earlier this week, Americans for Prosperity released a joint letter to Congress and the president cautioning on a temporary Dreamer fix. Read that letter here.
The LIBRE Initiative, Freedom Partners Launch TV ad Supporting Dreamer, Border Deal
USA Today op-ed: 'Dreamers' might be key to ending the government shutdown, by Mark Holden
TIME: Koch Network to Push for Legal Status for Dreamers in 2019
© 2023 AMERICANS FOR PROSPERITY. ALL RIGHTS RESERVED. | PRIVACY POLICY