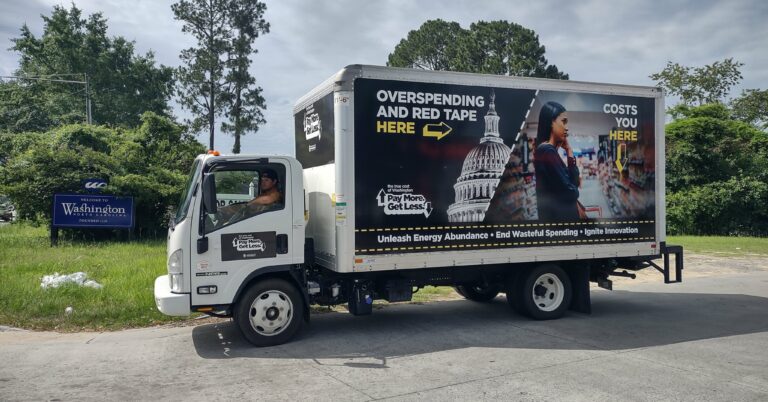 North Carolina activists bring relief from rising gas prices to more than 200 drivers in latest True Cost event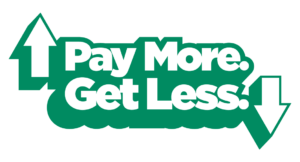 The average price for a gallon of gas has increased nearly $2 since last summer. It has risen almost 40 cents since Memorial Day 2022. According to AAA, consumers in the western half of the United States are paying the highest prices in the country — upwards of $6.36 per gallon.
While prices in North Carolina have not yet reached those astronomical levels, people are feeling the pain of rising inflation.
Life "dictated by the price of gas"
At events on June 17-18, AFP-North Carolina talked to more than 200 drivers. These consumers said they have made choices between gas and food and have seen their standard of living damaged by runaway inflation.
A local bride-to-be discussed how frustrating the recent cost explosions were for her as she tried to put the finishing touches on her wedding.
Tammy Wilson, who arrived to the station more than an hour before the gas station opened, told WECT-6 News she limits her driving and excursions. "It's almost like your life is dictated by the price of gas," she said.
For two days, AFP-North Carolina offered struggling consumers the chance to fill up for just $2.38 per gallon. According to one local news station, cars were lined up for four miles. Some drivers arrived as early as 6 a.m. to take advantage of the deal.
A summer of anxiety over the rising cost of gas, other prices
The lazy days of summer are fraught this year due to increasing prices. On June 10, the federal government announced the U.S. consumer price index (CPI) had increased 8.6 percent over the last year.
The CPI reflects prices for everything from food to energy to housing.
Due to rising inflation, Americans can expect to spend an extra $5,200 to maintain the same standard of living as last year. They can expect to pay an extra $1,433 for gasoline alone.
In an effort to help stressed consumers unwind, AFP's True Cost of Washington hit Red Oak Brewery Lager Haus and Biergarten in Whitsett on June 16. At a complimentary happy hour, local residents had the chance to discuss the effect that rising costs have had on them, their families, and local small businesses.
Small business owners earning less
The latest leg of the North Carolina portion of the True Cost of Washington started in Greensboro on June 15 where AFP-North Carolina helped dropped the price of gas from $4.79 to $2.38.
An 80-year-old gentleman named Johnny who owns a landscaping company said higher gas prices have hurt his small business. Despite the hardship, Johnny refuses to pass along the cost to his customers.
After working for nearly six decades, Johnny deserves more from his representatives in Washington. For more information on how federal lawmakers could help Johnny and his fellow North Carolinians, visit www.TheTrueCostOfWashington.com.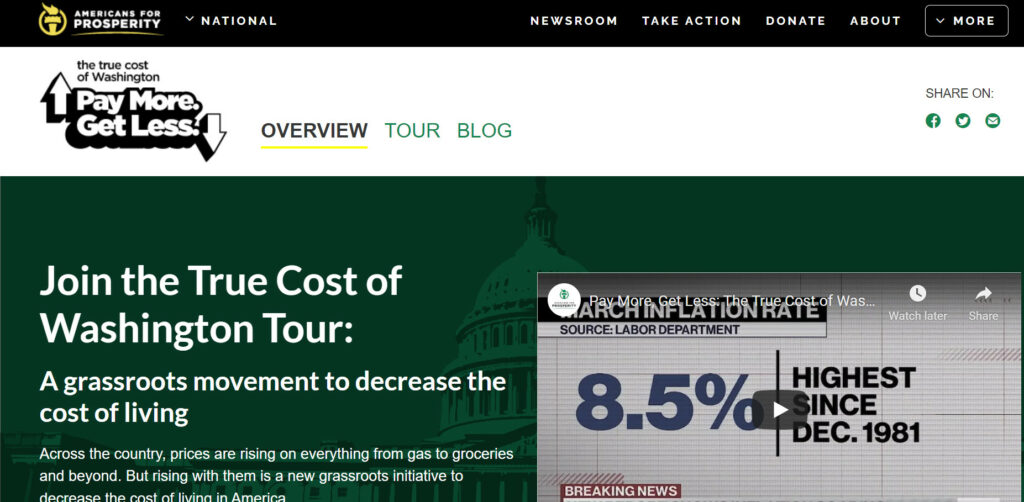 Learn more about the True Cost of Washington and find a tour stop near you!