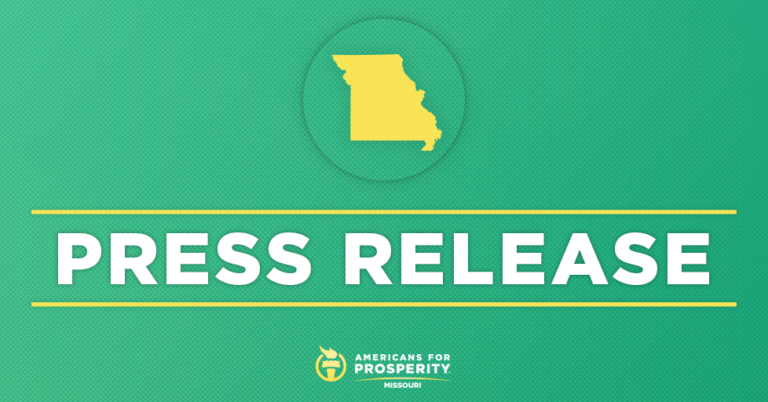 AFP-MO Announces Statewide Town Hall Tour on Medicaid Ballot Initiative
Grassroots group vows to mobilize grassroots activists to defeat Medicaid Expansion Initiative
JEFFERSON CITY, MO – Americans for Prosperity-Missouri (AFP-MO) today announced a statewide town hall series opposing the Medicaid expansion ballot initiative. AFP has long been opposed to the expansion of Medicaid under Obamacare that will add hundreds of thousands of able-bodied, working age adults to an already broken system.
AFP-MO State Director Jeremy Cady issued the following statement:
"In a time of economic crisis and a struggling state budget with expected shortfalls, adding a permanent and substantial financial burden to our state expenses will have severe consequences. We are going around the state educating Missourians about how this ballot initiative will impact them and our state's future.
"Missourians will think twice about supporting this ballot initiative when they realize it expands a broken system that will result in higher taxes, cuts to essential services, and less quality health care for current Medicaid recipients. We invite Missourians to attend our town halls and learn why we should reject expanding an inefficient program that under-delivers on care and over-delivers on cost."
Events:
Background:
Medicaid was intended to focus resources on the most vulnerable Americans like the elderly and the disabled, but its expansion to able-bodied, childless, working-age adults would create an unsustainable burden on taxpayers and crowd out resources for those truly needy populations.
Medicaid is simply not cost effective. Researchers from MIT, Harvard, and Dartmouth found that Medicaid recipients only value about 20 to 40 cents of benefit for every dollar spent on Medicaid. Insurance companies, not low-income citizens, are the biggest winners of Medicaid expansion. Kaiser Health News reported that Medicaid insurer profits more than tripled in 34 states and the District of Columbia after Obamacare's Medicaid expansion.
In every state that has expanded Medicaid made possible by Obamacare, enrollment has far outpaced projections and per patient costs have been nearly twice the original estimate.
PAID FOR BY AMERICANS FOR PROSPERITY, EMILY SEIDEL, CHIEF EXECUTIVE OFFICER, PO BOX 94 JEFFERSON CITY, MO 65102