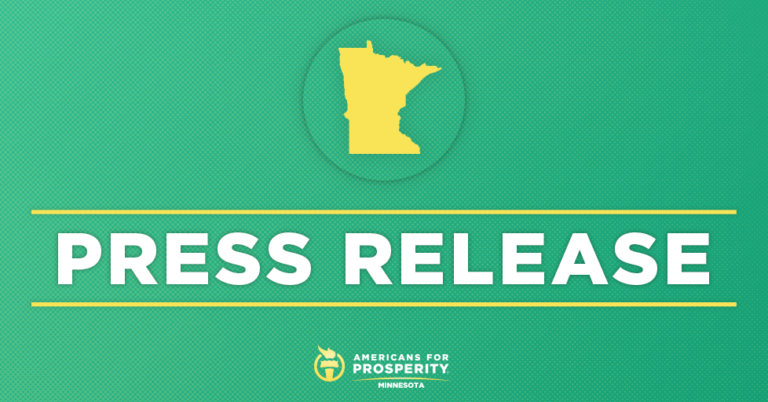 AFP-MN: SCOTUS Decision on Janus v. AFSCME is Win for Constitution and Public Employees
Grassroots group notes the decision will expand worker freedom by granting public employees a choice in whether to join and pay a union 
ST. PAUL, Minn. – Today the Supreme Court ruled in favor of Mark Janus in the monumental case for worker freedom and free speech, Janus v. American Federation of State, County, and Municipal Employees (AFSCME). The decision overturned Abood v. Detroit Board of Education (1977), in which the Court ruled that unions can require public employees to pay fees covering collective bargaining costs.
The Janus decision now expands worker freedom across the country, as more than five million public employees in 22 states that don't have a Right to Work law, including Minnesota, are no longer forced to fund speech with which they disagree.
Americans for Prosperity-Minnesota (AFP-MN) State Director Jason Flohrs issued the following statement:
"The outcome of this case upholds the First Amendment rights of every public employee. No American should be forced to pay for political speech they disagree with as a condition of their employment. We applaud the Supreme Court for empowering workers across the country, and especially right here in Minnesota, with more freedom. AFP-MN will continue to work to expand free speech rights for every Minnesotan."
Background:
At issue in this case was the power of labor unions to collect "fair share" or "agency fees" from public employees who have opted out of the union in their workplace.
Janus is a public employee in Illinois that challenged the condition that public workers are required to pay fees to union officials as a condition of working for the government and serving the public. Janus argued because his employer's collective bargaining affects public policy issues like pension liabilities, taxes, spending, and more that bargaining equates to lobbying and political speech.
Americans for Prosperity-Minnesota has been at the forefront of advocating for worker freedom. Earlier this year, Jason Flohrs traveled to Washington, D.C. and spoke at a rally discussing how the Janus case impacts the fight for worker freedom across the country.
Read Jason's op-ed on the Janus case in the Duluth News Tribune here.