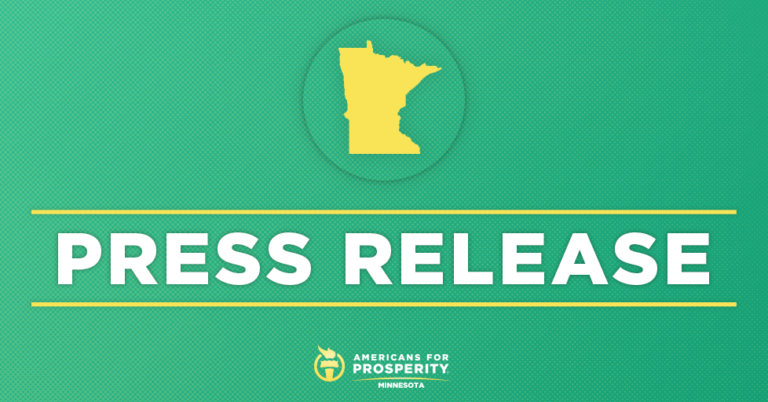 AFP-MN: Personal Care Attendants Step Closer to Gaining More Freedom
Grassroots group commends Senate Committee for Advancing Worker Freedom Bill
Minneapolis, MN – Americans for Prosperity – Minnesota (AFP-MN) today thanked the Senate Committee on State Government Finance and Policy and Elections for supporting SF3983, which clarifies that an approved collective bargaining agreement cannot act as a barrier to holding a decertification election that is duly called for by union members. Currently, Minnesota law allows unions to force Personal Care Attendants (PCA's) into representation by a union, even if the individual has not voted for their representation.
"Workers should not be forced into being represented by a union that they never voted for, and short of a decertification election, do not have the right to vote out," said Jason Flohrs, AFP-MN State Director. "With nearly three times as many PCA's calling for a decertification election as voted in favor of certifying this union in the first place, Minnesota lawmakers need to ensure unions represent the views of their current members. We urge the Minnesota legislature to empower workers with more freedom and quickly pass this bill."
Background:
AFP-MN state director Jason Flohrs and AFP Director of Policy Akash Chougule addressed the worker freedom crisis in Minnesota last year in an op-ed in the National Review. They highlighted personal stories from workers that have had union dues deducted from their paychecks by a union they never voted to install and through a process rife with fraud.
Excerpt from the National Review article:
"These dedicated health care workers shouldn't have to worry about keeping union bosses from skimming money off the top of Medicaid payments designed to help our most vulnerable citizens. Let's free our workers from this burden and let them keep their own money – not pad union coffers with more taxpayer dollars."
Most U.S. union members are represented by unions they have not voted for. Last year, a study conducted by the Heritage Foundation found that unions covered under the National Labor Relations Act only represented 6 percent of their current members that voted for union representation.
For further information or an interview, reach Jason Flohrs at JFlohrs@afphq.org. 
###