Please select your state
so that we can show you the most relevant content.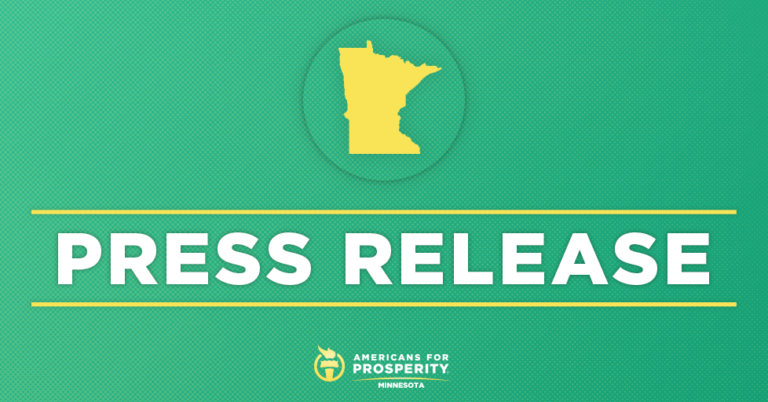 AFP-MN Launches Campaign Protecting Consumers Against Harmful Gas Tax Increase
Grassroots group urges Minnesotans to reject gas tax increase
BURNSVILLE, MN – With Governor Walz and House Democrats pushing for a gas tax increase, Americans for Prosperity-Minnesota has launched a digital campaign that includes a digital tool which enables  Minnesotans to voice their opposition to any proposals to raise the gas tax. The digital ad campaign has statewide reach and highlights the need to roll back Minnesota's excessive taxes and encourages Minnesotans to contact their legislators to vote no on any gas tax hike.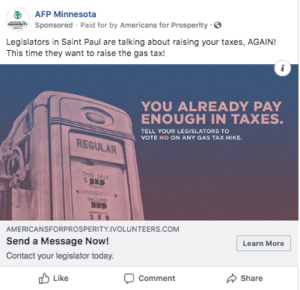 AFP-MN State Director Jason Flohrs issued the following statement:
"Any plans to raise the gas tax and dig deeper into Minnesotans' pockets at the gas pump is bad policy and bad for consumers. Increasing a regressive tax on those who are already hit hard at the pump is the wrong way to fund needed infrastructure improvement. Continually going back to taxpayers demanding more money also misses the bigger problem of the inefficiencies and regulatory burdens that are baked into our state's infrastructure process which drive up the costs of every project."
"With a $1.5 billion budget surplus, now is not the time to raise taxes. Our elected officials should ensure tax dollars are being spent effectively on essential needs before asking taxpayers for more money. We are connecting with Minnesotans and urging them to make their voice heard and reject this unnecessary and harmful tax increase."
Background:
According to the Tax Foundation, Minnesota has one of the worst individual tax climates in the country. Making matters worse, some calls for a gas tax increase have been as much as $.25 a gallon. Minnesota would have one of the most burdensome gas taxes in the country with just a $.10 cent increase.
The burden of the gas tax is borne especially by those Americans that drive each day, but its impact is felt throughout the economy as it drives up the cost of transporting goods and services on our nation's roadways.
© 2023 AMERICANS FOR PROSPERITY. ALL RIGHTS RESERVED. | PRIVACY POLICY