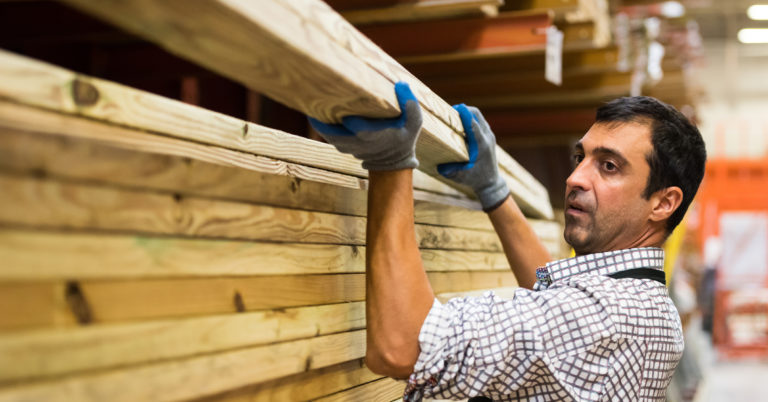 Eliminating barriers that stop workers from contributing to economic growth
As America recovers from the coronavirus pandemic, we're all looking for signs of a robust recovery. A growing economy should mean more jobs, rising wages, and the opportunity for millions to rebuild what was lost over the last year. Signs have been encouraging, with an economic growth rate that's the highest in years.
At the same time, the recovery is threatened by an unexpected problem: Businesses can't find workers. There were nearly 15 million job vacancies in mid-March, according to ZipRecruiter, and government data confirms that millions of jobs remain unfilled.
There are probably multiple reasons for this, but coronavirus appears to have worsened at least one problem that has existed in the U.S. for some time: Employers are desperate to hire, but increasing employee pay doesn't adequately address the labor gaps.
When businesses can't find the staff they need, it makes it harder for them to serve their customers. They may be at a competitive disadvantage against other companies, and face unnecessary economic challenges that prevent them from retaining and creating jobs and economic opportunity.
To make sure tight labor markets don't limit growth, U.S. law provides a limited number of worker visas annually for employers unable to fill open positions with U.S. workers. Last year, a ban was imposed on worker visas in a misguided attempt to fill open jobs with American workers, which ultimately proved to be a failure. This ban has since been lifted.
Americans for Prosperity recently joined with The LIBRE Initiative in a letter to the Biden administration, encouraging the release of additional H2B visas (used to recruit temporary non-agricultural workers) that were approved and signed into law during the Trump administration:
After months of a steady recovery, U.S. employers added over 900,000 jobs in March alone, the fastest rate of monthly growth since last August. But even with this good news, thousands of businesses are at risk of being left behind as they struggle to find enough workers, and current plans to release just 22,000 of the additional visas are inadequate for meeting America's labor needs.
According to the letter:
Employers had submitted 96,000 H2B applications in the first half of the year.
This exceeded the number of available visas by more than 250 percent.
93 percent of openings for H2B qualified positions went unfilled during the 9-month long visa ban.
Small towns and rural areas were among those areas most heavily affected. Many of these communities have shrinking local populations and depend on seasonal workers in fields like hospitality and seafood processing.
S. workers in counties with H2B employers earn higher wages and have lower unemployment rates than counties without H2B employers.
Our economy thrives and workers succeed when we eliminate government rules and barriers that stop willing workers from contributing. That includes the contribution of a limited number of valuable workers who come legally from abroad to fill roles that otherwise go unfilled.
Read the letter by AFP and The LIBRE Initiative here.